Al-Abbas Holy Shrine photographer wins first place in an international photography contest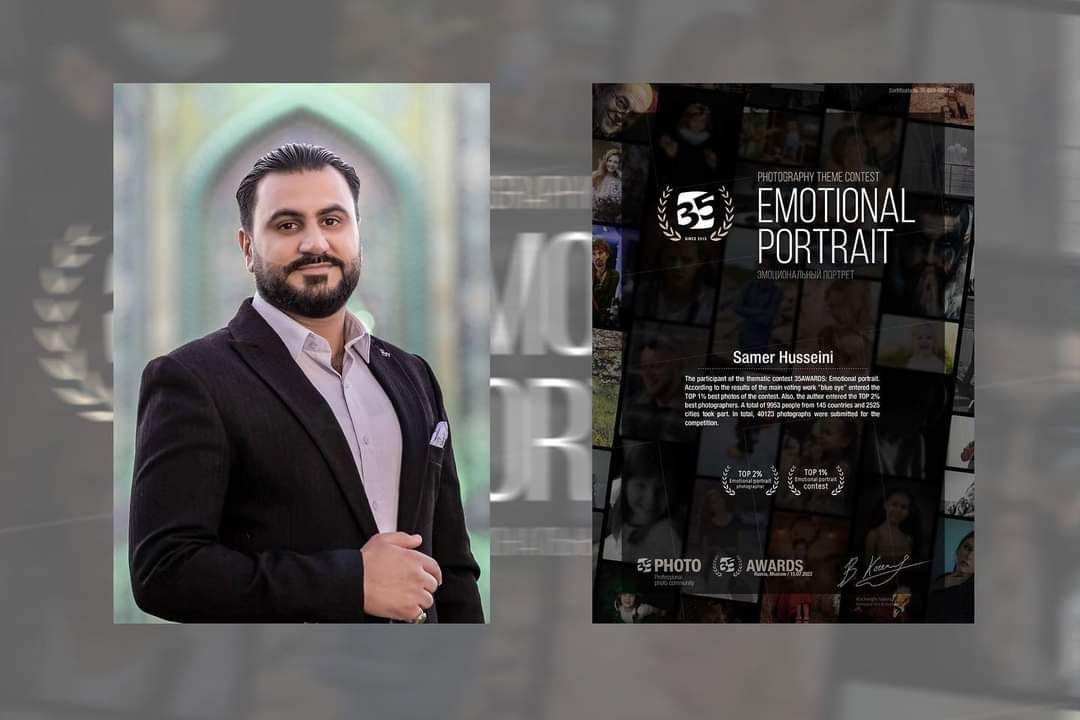 The photographer of the Media Department of Al-Abbas Holy Shrine won first place in the international photography contest (35AWARDS) in Russia, in which more than 9 thousand photographers participated.
Samer Al-Husseini, in a statement to the International Media Center, said, "My award-winning photo centered on the subject of street life for an elderly woman in India.
The photo, named "The Blue Eye" won first place out of more than 48,000 photos.
He explained, "I participated in the contest by competing with 9,480 photographers from 130 countries and 2,121 cities, with a total of 48,399 photos, and praise be to the Almighty, I won first place."
Al-Husseini stated, "I dedicate my achievement to my country, Iraq, from its north to its south, especially the holy city of Imam Hussain and his brother Al-Abbas (peace be upon them)."