Delegation from Bosnia tours al-Kafeel Museum and expresses admiration for its treasures and the way they are displayed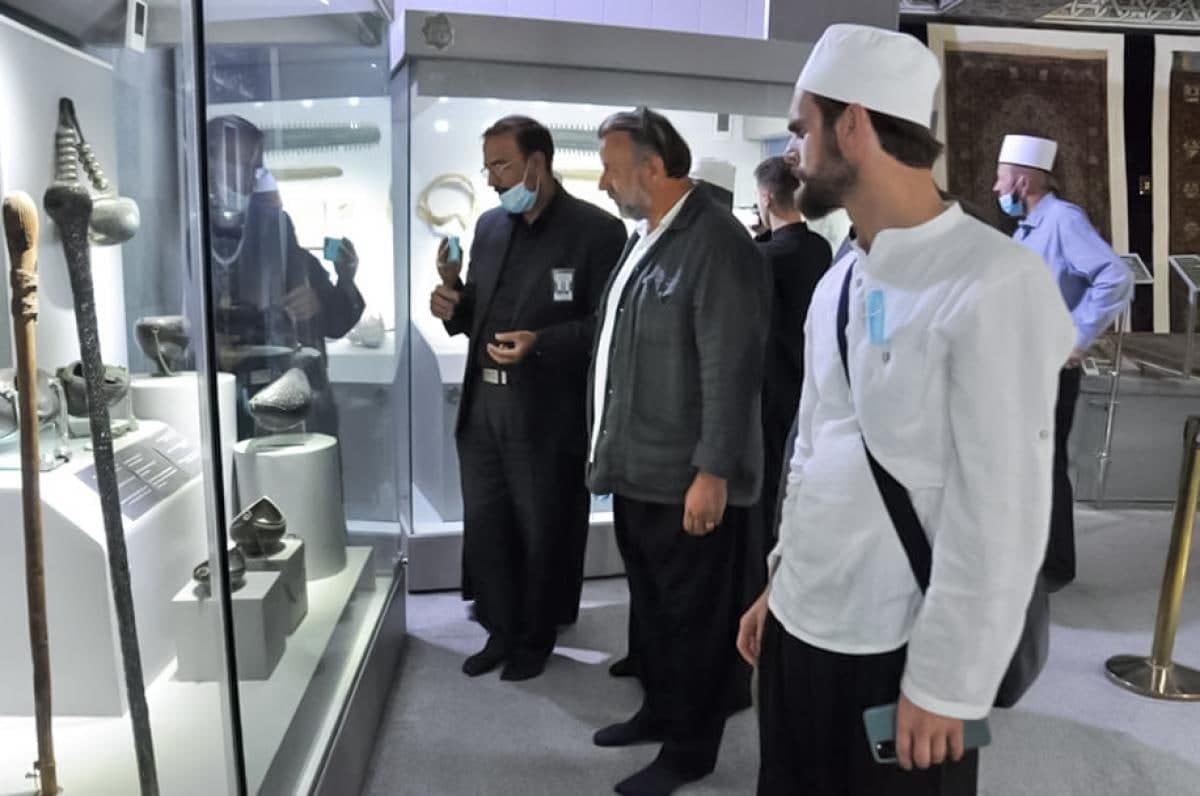 A delegation from the Republic of Bosnia, which included academic personalities and converts, toured the corridors of the al-Kafeel Museum for Precious and Manuscripts at al-Abbas Holy Shrine, examining the manuscripts and museum treasures, which date back to different eras and periods of time.
During their tour, the delegation were given a brief explanation by those in charge of the museum about the treasures it contains, and the artistic methods and mechanisms used in displaying them, giving an overview of each one and its history.
The visiting delegation expressed its admiration for the museum and appreciated the great efforts exerted to improve craftsmanship in dealing with these masterpieces, whether in display or maintenance and other matters that help preserve them.
At the end of the tour, the head of the delegation, Kazem Hejilj, a university professor at the Faculty of Philosophy, Department of Islamic Arts in Bosnia, expressed his gratitude for the opportunity to take this tour in the corridors of the museum, saying, "I have no words to express the warm reception and attention they gave us. We praise the Almighty for being among people who preserve human and universal values."