Iraq's President draws the world's attention to Arbaeen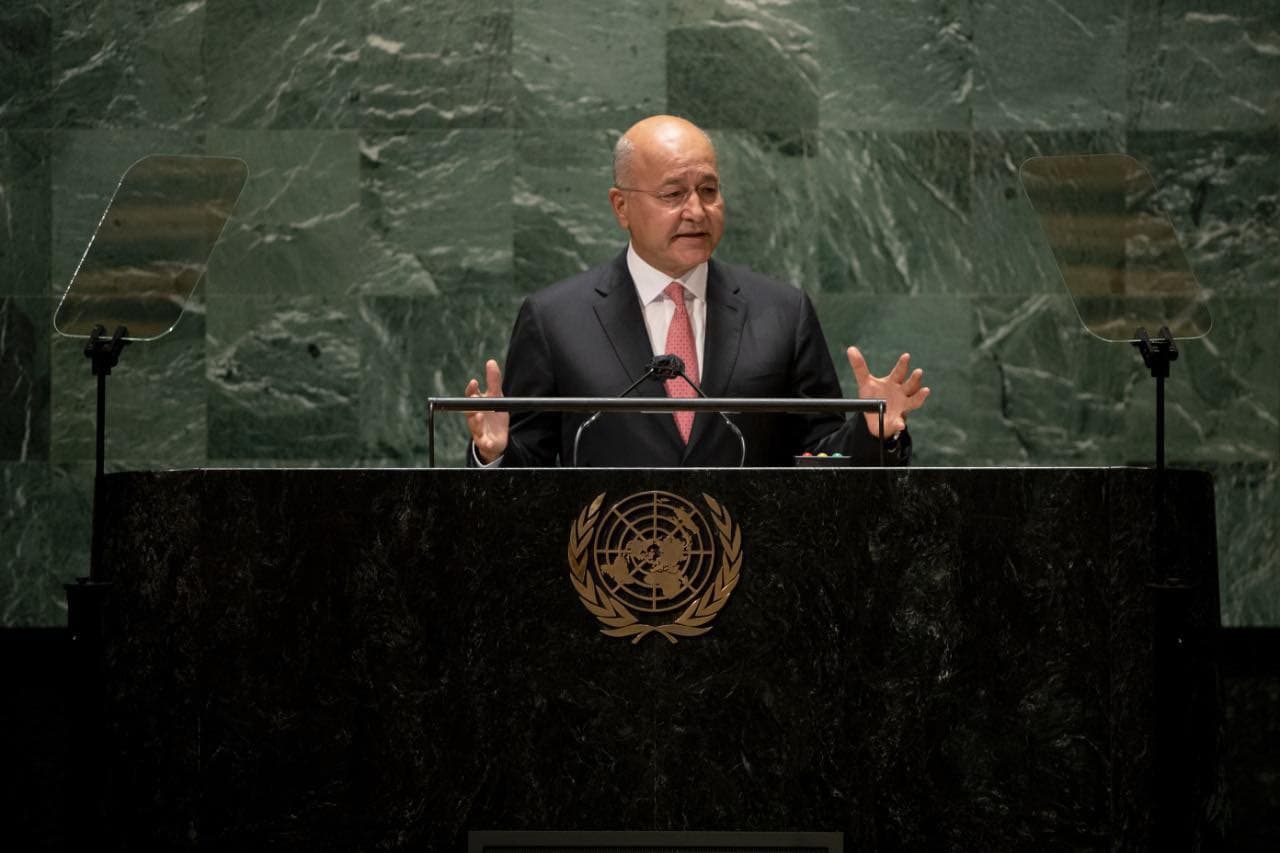 In his speech before the 76th session of the United Nations General Assembly in New York, the President of the Republic of Iraq, Barham Salih, highlighted the Arbaeen Pilgrimage and its embodiment of the most wonderful noble human values in reform.
In a speech before the General Assembly, Salih said that in the next month, Iraq is awaiting a detailed national entitlement represented in early elections, and these elections are taking place while our people are reviving a march towards Karbala.
He added, "The march embodies the most noble human values in reform and peace, rejection of oppression and tyranny, and the demand to live with dignity."
He stressed, "Iraq is a living example of diversity and deep human coexistence in history, and our people feel the strength of diversity and coexistence in its roots, and realize that nations are strengthened when respect for diversity is a criterion for their culture."