1200 journalists from 15 countries cover the Arbaeen ceremonies in Karbala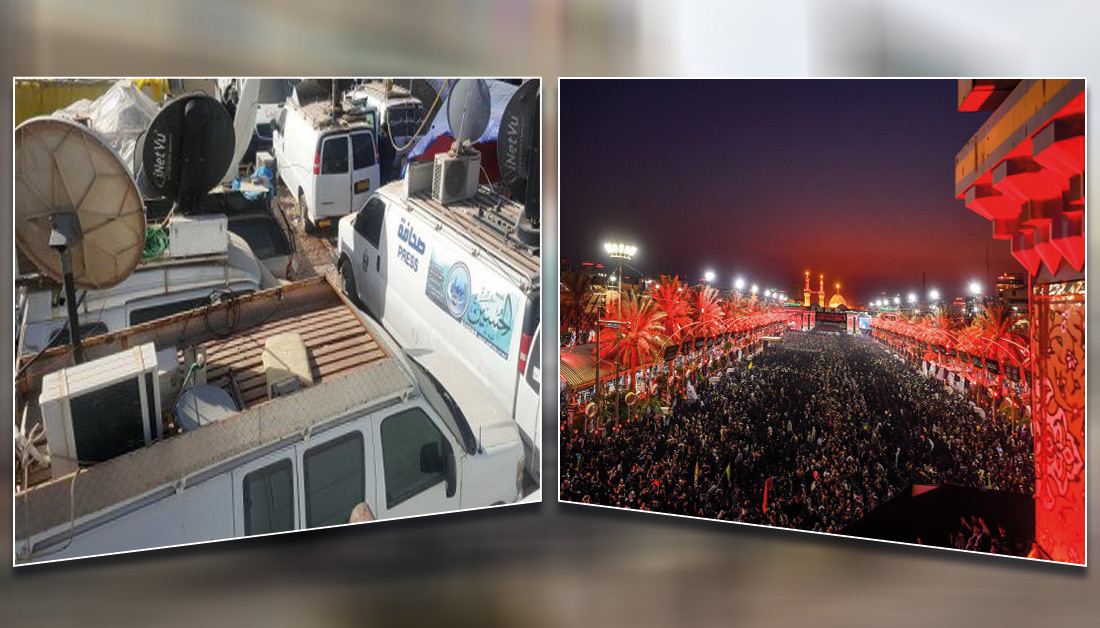 Imam Hussain Holy Shrine announced the success of the media plan for covering the ceremonies of the Arbaeen Pilgrimage 1444 AH, with the participation of a large number of Iraqi, Arab and foreign media platforms.
Head of the Media Department, Engineer Abbas Al-Khafaji said in a press interview, "The media plan was successful and in high coordination with the relevant government agencies, praising at the same time the cooperation of the Media Department at the al-Abbas Holy Shrine, and the Department of Media and Government Communication in Karbala Province."
He explained that "the media coverage started from Safar 7 until the day of Arbaeen (Safar 20), where more than 500 media institutions from inside and outside Iraq participated in the coverage, in addition to 26 permanent and mobile SNG vehicles."
He added that "media coverage of the Arbaeen ceremonies this year witnessed the participation of media institutions from 15 Arab and foreign countries."
Al-Khafaji pointed out that the Holy Shrine provided the journalists with all security and organizational facilities, and provided a site dedicated to live broadcasts in a way that does not interfere with their coverage."
The Director of the Media and Government Communication Department in the Karbala Province Office, Tawfiq Al-Habali, stated that "the number of media professionals and journalists who participated in covering the massive pilgrimage exceeded 1200, and they represented nearly 600 media outlets."