Imam Hussain City, affiliated with Holy Shrine, announced distributing thousands of meals daily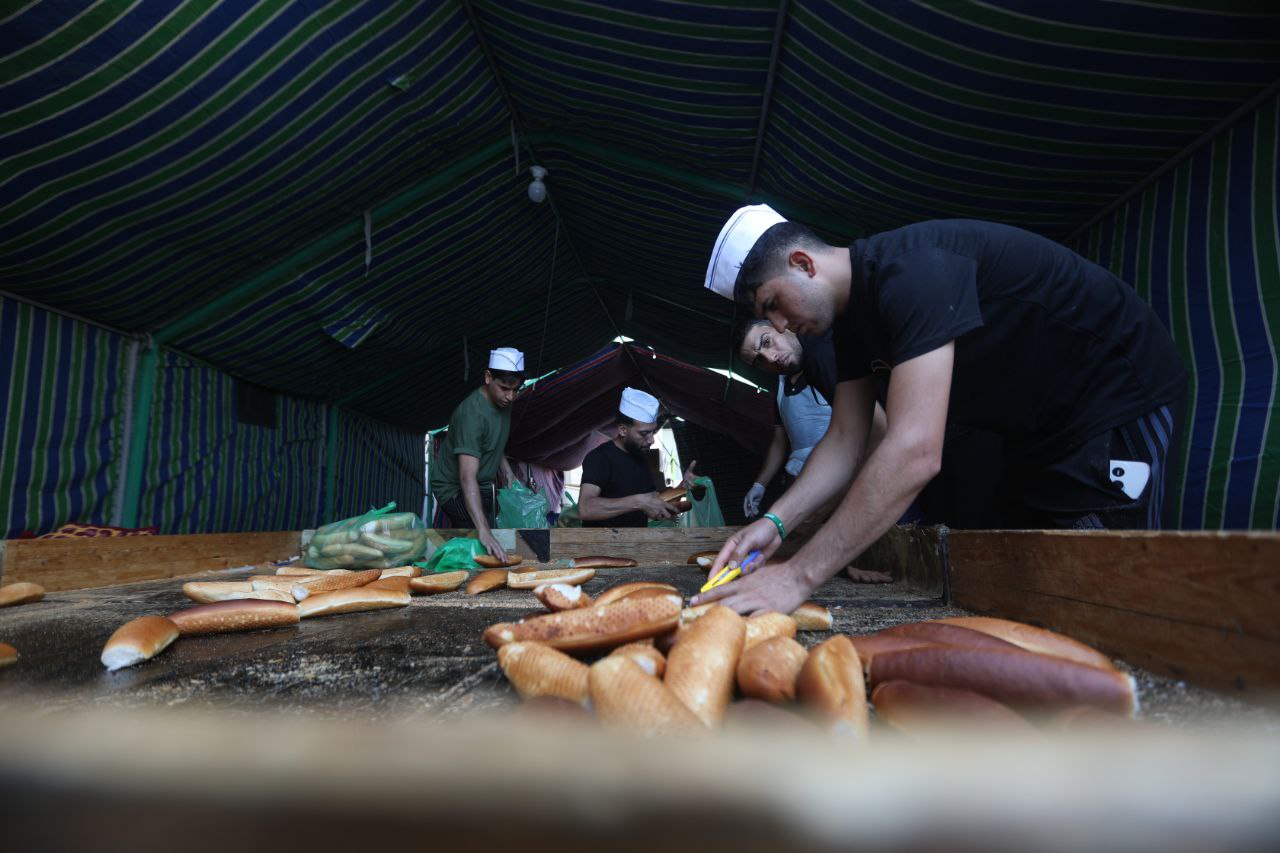 With the start of the Al-Arba'een pilgrimage walking journey to Imam Hussain's Holy Shrine, Imam Hussain's modern city for pilgrims on the Babylon-Karbala road mobilised all its cadres to provide the pilgrims with various services, including providing three meals daily for free from the city canteen.

al-Mi'maar, the official of the canteen division, said, "Imam Hussain Holy Shrine used to host and serve the pilgrims annually by providing all kinds of services as we here in the city's canteen since the walking journey started, the canteen set preparations and provided all the pilgrims' needs and foods, as we will distribute a Shawerma bar weighing up to 2 tonnes."

Al-Mi'mar added, "The work in the city's canteen continues 24 hours a day, and meals are provided inside and outside the city."
Translation / Aba al-Hassan Abbas
Emad Ba'aou