The 5th International Conference of Imam Hussain will kick off in Karbala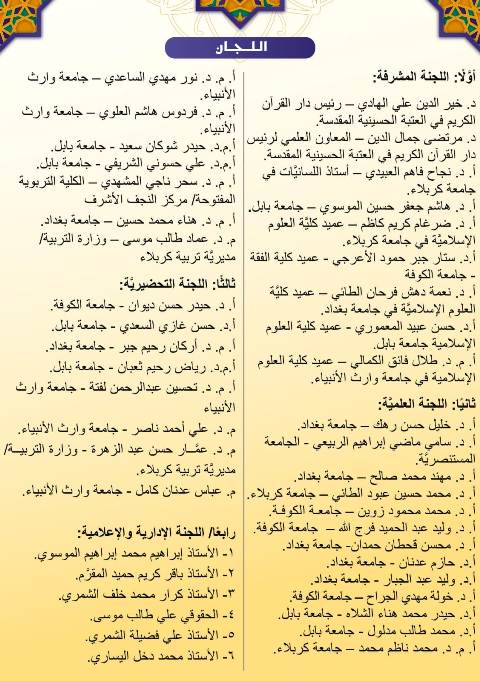 The Dar al-Qur'an department of the Holy Shrine announced on its official Facebook page the establishment of the 5th annual International Imam Hussain (PBUH) conference.
The announcement stated that the conference will be held under the slogan "Two legacies that will not separate: Ahlu al-Bayet's leadership (PUBH), in the interpretation of the Holy Quran, and reading in the method and tools."
The announcement confirmed that the conference is being held in cooperation with several universities, especially Islamic sciences and jurisprudence colleges."
They stated that the Holy Shrine "Conference's Axes and the Conditions for Participation were determined by publishing the instructions for the conference in the video, noting that the announcement ends in fifteen days.
For registration or others, contact us via the following email: