Vatican Ambassador to Iraq: The great historic meeting between Their Eminence Sayyed Al-Sistani and Pope Francis helped spread peace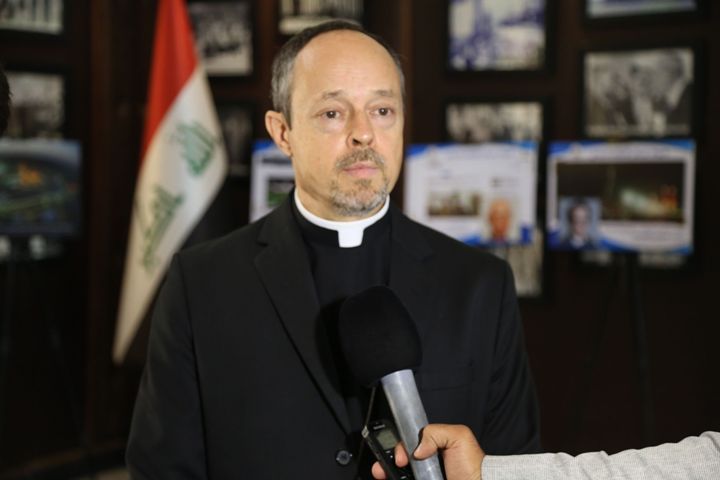 Coinciding with the hold of the First International Diplomatic Forum in mutual cooperation between the International Media Centre affiliated with Imam Hussain Holy Shrine and the Ministry of Foreign Affairs, we met his excellency Mitijia Leskovar, Ambassador of the Holy See, Vatican Embassy to Iraq.
In a statement to our centre, he spoke about the role that religion plays in the lives of nations, saying that "religion plays an important role in the lives of nations and people; therefore, it is important to give religion aspects of diplomacy and diplomatic relations that give a wide and comprehensive view within the framework of diplomacy in general."
The ambassador expressed his opinion on the role played by the Grand Ayatollah in uniting society, saying, "Since his Emenancy, Grand AytoAllah Sayyed Ali Al-Sistani, took the lead as a supreme religious authority, he played an important role in unifying the Iraqi people's word, all sects and beliefs equally."
He added, "In the beginning, I wasn't enthusiastic about watching that meeting, then some video popped in front of me while they were greeting each other. It was so warm, wonderful and carrying all the deep meanings of love and peace, which deeply touched my heart and millions of people."
Tr / Aba al-Hassan Abbas