The Brazilian Ambassador in Karbala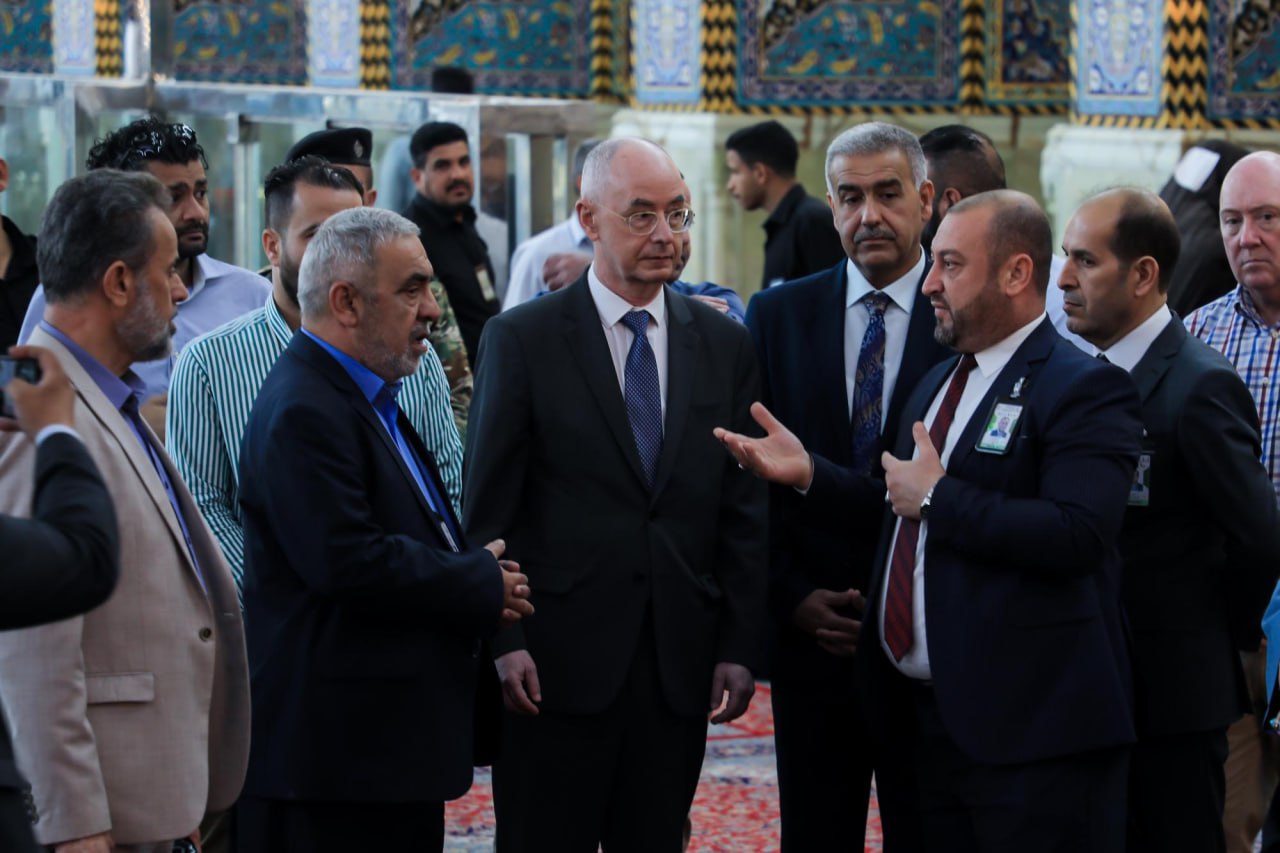 The Brazilian Ambassador to Iraq, Mr Luis Santos, visited the al-Abbas Holy Shrine (PBUH). After that, he made a tour of the Shrine projects in different sectors, including the health sector, educational, industrial and others.
The Secretary-General of al-Abbas's holy shrine, Sayyed Mustafa Mortadha Dhia'a al-Din, said, "The Brazilian ambassador conducted a tour, accompanied by the head of the Public Relations Department and the director of the Secretary-General's office, to see the Shrine latest projects."
He added, "The ambassador expressed his admiration for the Holy City and its spiritual atmospheres and commended the projects managed by the Shrine."
Brazilian Ambassador Santos said, "I was honoured to visit the holy city of Karbala and admired the latest developments and accomplishments in the Shrine's projects, which would raise the country's level in different aspects."