Cancerous Hospital Project in Basra, a new path of hope to the life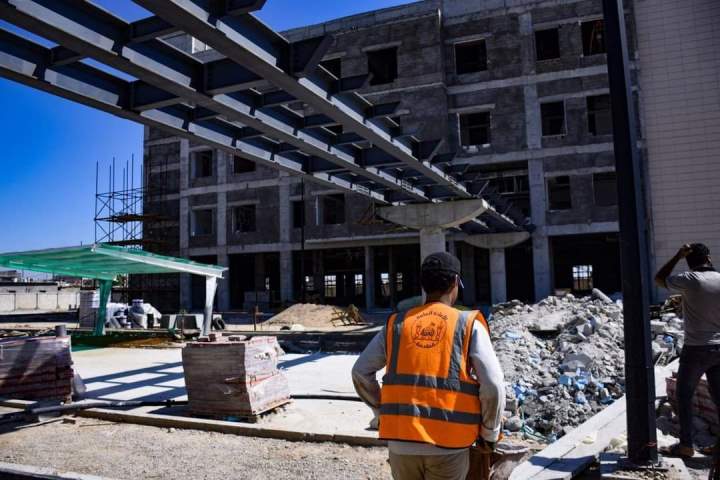 The Strategic Projects Department affiliated with the Holy Shrine continues its hard work in the cancerous hospital project in Basra, southern Iraq, with a 90% completion rate.
Eng Zaid Abdul Hamid, The project general supervisor, said in an interview with IMC, "The project is based on a total area of (20 thousand m2) and a construction area of about 11,700 m2, as it consists of four buildings. The first one is the main hospital building, built on an area of ​​(8500m2), on two floors."
Abdul Hamid explained that "the hospital consists of five multi-storey buildings that include several departments such as outpatients, a diagnostic radiology that contains 11 specialized devices, a chemotherapy, specialized laboratories, a nuclear radiation therapy, and a nuclear material production."
He added, "The hospital also contains an emergency department that serves all emergency cases and with 42 beds for patients, in addition to 3 Surgical halls equipped with the latest equipment and international products."