Hungarian tourist delegation visits Museum of Imam Hussain Holy Shrine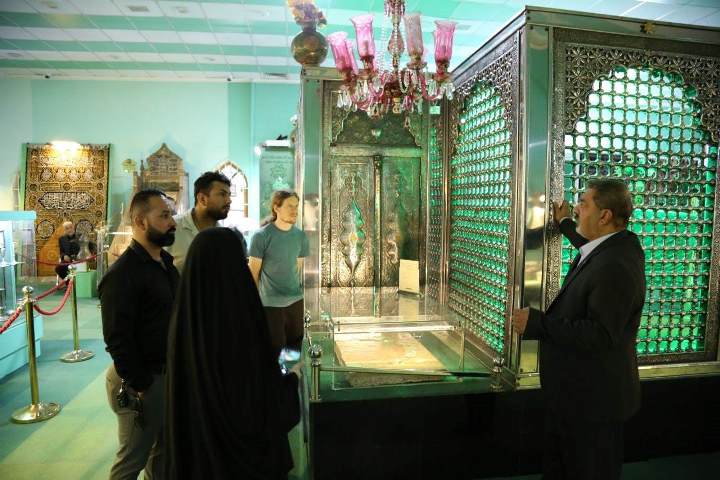 A tourist delegation from the Republic of Hungary visited the Imam Hussain Holy Shrine and toured its museum.
The visit was part of their tour inside Iraq to see the holy, historical and archaeological sites in the country.
The museum's curator, Ghassan Al-Shahristani, welcomed the visiting delegation from Hungary and gave them brief explanations on the artifacts displayed, and introduced Imam Hussain (peace be upon him) and his eternal revolution against tyranny in addition to the history of the Holy Shrine's construction.
"This museum represents the real history, and enables you to understand the meaning of Islam more through it. The museum was wonderful and I hope to visit it again," said the Hungarian tourist, David.
David explained that "the museum contained a long history, and I extend my thanks to the museum curator for his detailed and rich explanation of important information about the tragic killing of Imam Hussain (peace be upon him) and his family. The tragic battle that took place here is still remembered by every visitor who comes to see this holy place."
Emad Bao