International Quranic Preaching Center launches its Quranic Station on the Pilgrims' road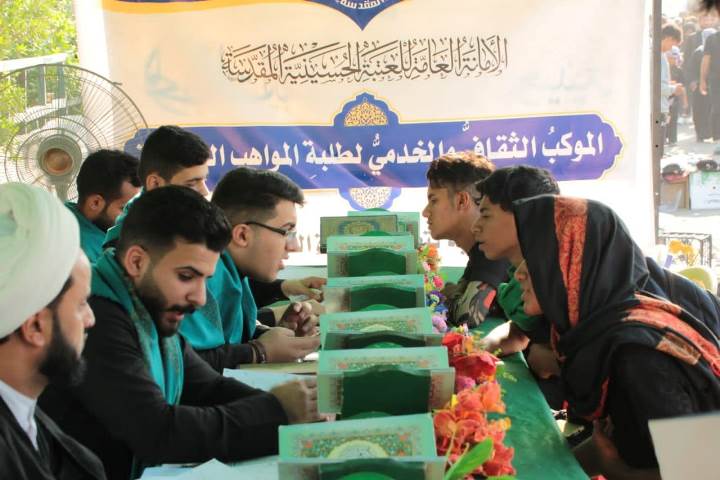 The International Quranic Preaching Center of Imam Hussain Holy Shrine has started its central Quranic Station in Dhi Qar province, as part of a series of Quranic stations on the Arbaeen.
Ali Hamid al-Mousawi, the station's official, said that "Young Quran students affiliated with our center began participating in the Quranic stations project during the Arbaeen Pilgrimage through the opening of the central station in Dhi Qar, as million of believers are heading to Karbala."
He pointed out that "The station includes 25 Quran teachers and there are morning and evening classes."
Al-Mousawi stressed that "the station witnessed a remarkable interaction and turnout by the pilgrims."
Amir al-Mousawi