More than 800 service Mawkibs from foreign countries to serve pilgrims during the Arbaeen Pilgrimage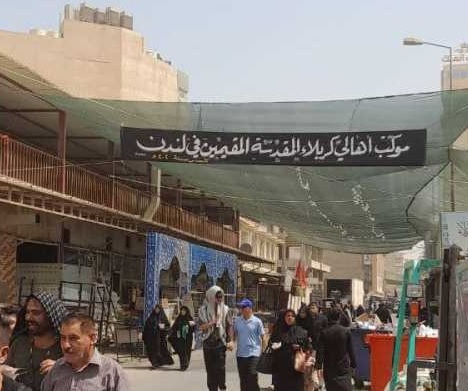 More than 800 Mawkibs (service tents) from different countries have been set up in the holy city of Karbala and the roads leading to it to provide services to pilgrims coming to Karbala.
The head of the Husseini Rituals and Processions Department in Iraq and the Islamic World affiliated with the Holy Shrines of Imam Hussain and al-Abbas, Aqeel al-Yasiri, said in a statement to the International Media Center that "more than 800 permits were handed to organizations and Mowkibs from various countries and Arab communities in Arab, European and Asian countries to provide services to Arbaeen pilgrims, in coordination with the two Holy Shrines and the Karbala Police Command."
He added that "the procedures for setting up these tents were facilitated to provide services in a way that does not conflict with the pilgrims' path."
For his part, Hajj Muhammad Hadi al-Asadi, one of the volunteers at the Mawkib of the People of Karbala residing in London, said in a statement to the International Media Center that their Mawkib was established in 2020 in the holy city of Karbala by a group of Iraqis residing in London.
Al-Asadi indicated that "Believers donate to support the Mawkib, which provides free meals to pilgrims during the days of the pilgrimage."
It is noteworthy that the total number of Mawkibs (Iraqi, Arab and Foreign) set up to serve the beloved pilgrims has reached 9000.
Abbas Najim