The Quranic Museum of Imam Redha Holy Shrine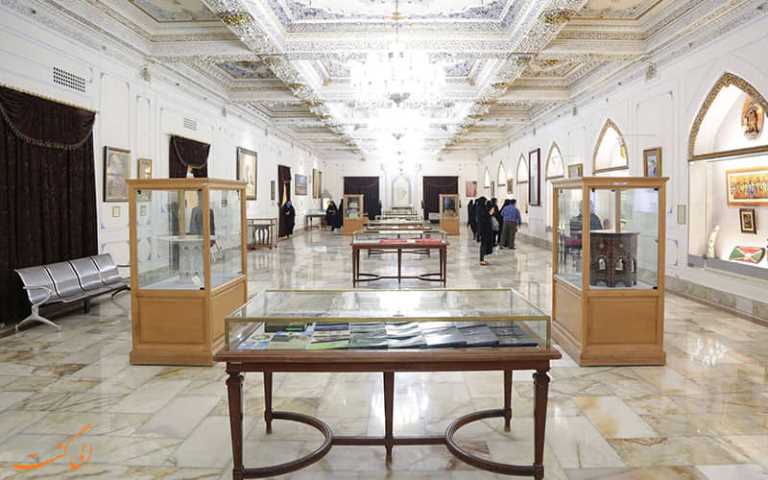 The Quranic Museum of Imam Redha Holy Shrine in Iran is the largest Quranic museum in the world.
The museum consists of three floors, two floors containing Quranic copies, some religious books and archaeological artifacts engraved with Quranic verses and supplications, while the third floor is dedicated to displaying contemporary plastic art paintings with Quranic contents associated with the holy book.
The museum houses the largest and smallest Quranic manuscripts in the world, in addition to 20,000 copies of the Holy Quran, Quranic booklets and other Quranic manuscripts, which are among the most valuable treasures of the heavenly books in the Holy Shrine of Imam Redha, peace be upon him.
The Baysunghur Quran is known as the largest in the world, and its writing is believed to be one of the wonders of calligraphy in the world in this museum. This great Quran was written by Baysunghur ibn Shah Rukh on Khan paper with dimensions of 101 cm x 177 cm.
The museum also includes the Qurans attributed to Imam Ali, Imam Hassan, Imam Hussein, Imam Al-Sajjad and Imam Al-Redha, peace be upon them.
More than one million visitors tour the museum annually.
Amir al-Mousawi