Second phase of Al-Aqeelah Zainab Courtyard Project opened in Karbala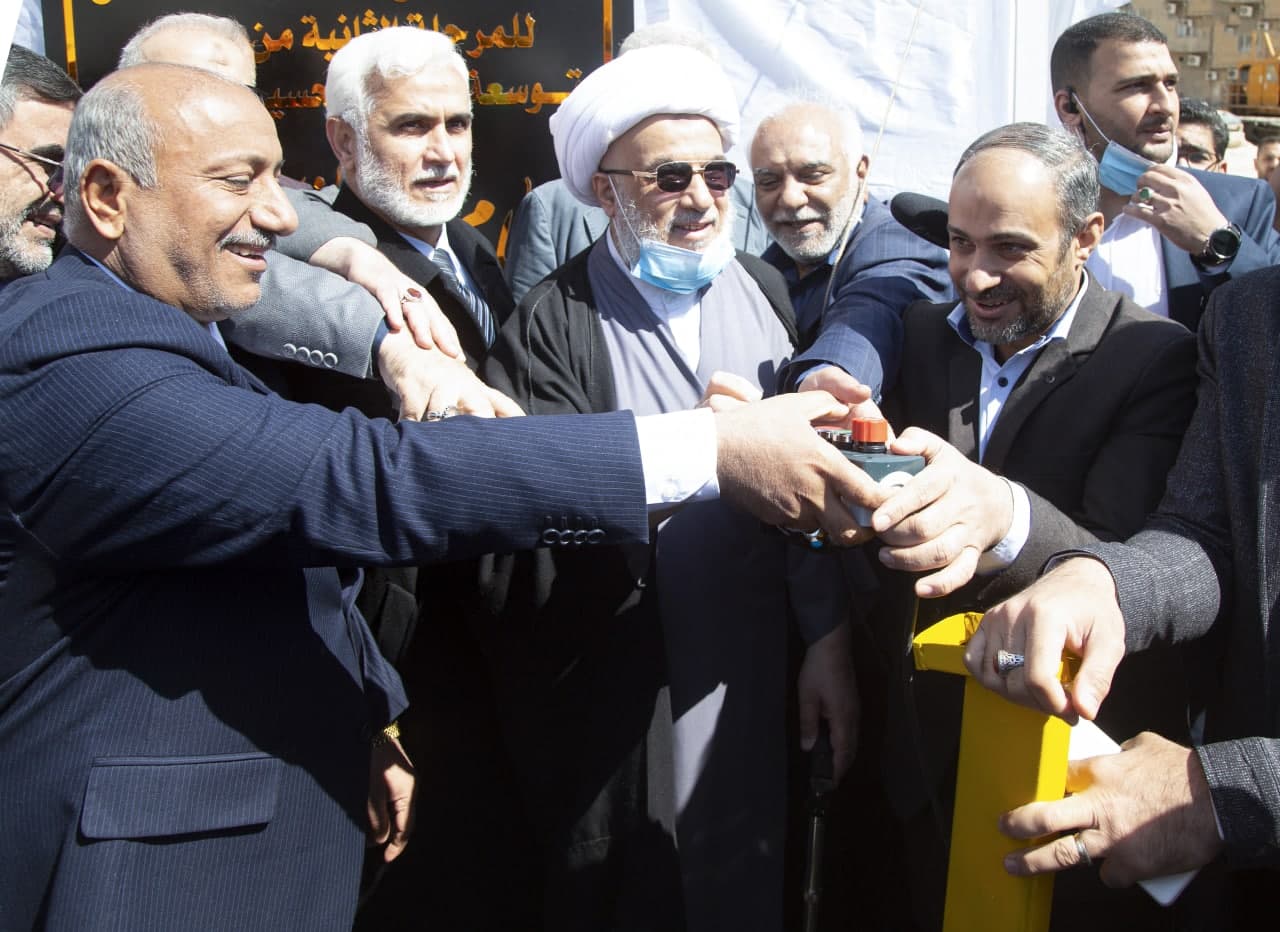 The General Secretariat of the Imam Hussain Holy Shrine opened the second phase of the Al-Aqeelah Zainab Courtyard Project and laid the foundation stone for the Imam Al-Hassan Expansion Project, in an official ceremony attended by the President of the Shia Endowment and a number of religious and public officials in the holy city.
"Today and in this blessed month, we celebrate the opening of the second phase of the Al-Aqeelah Zainab Courtyard Project, initiate the second major expansion project represented by the Imam Al-Hassan Project, and open the new doors of Al-Qiblah and Al-Raja'," said Sheikh Abdul-Mahdi al-Karbalaey, the representative of the Supreme Religious Authority, in the opening ceremony.
He added "Since 2003, the administration of the Imam Hussain Holy Shrine has worked to develop and upgrade all its services to best serve the beloved pilgrims of Imam Hussain, peace be upon him. We opened the doors of cooperation and gave adequate opportunities to all the lovers of the Ahlulbayt, peace be upon them, to contribute to this reconstruction, development and the provision of various services. When we found Al-Kawthar Foundation's sincere intentions to contribute to the reconstruction and development of the shrine, we opened the door of cooperation with them so that they contribute with their brothers in Iraq, and with the administration of the Holy Shrine, to implement these immense expansion projects."
Sheikh al-Karbalaey stressed that the efforts made by all departments of the Holy Shrine, and in partnership with the Shia Endowment Bureau, its directorates and the relevant ministries, in terms of construction and expansion, has not been witnessed by the Holy Shrine in centuries.
The Imam Hassan Courtyard Project has a building area of 10 hectares and it is one of the four courtyards planned for expansion in the near future.
Ibrahim Al-Owaini