University of Manchester hosts conference on activities of Imam Hussain Holy Shrine and the blessed renaissance of Imam Hussain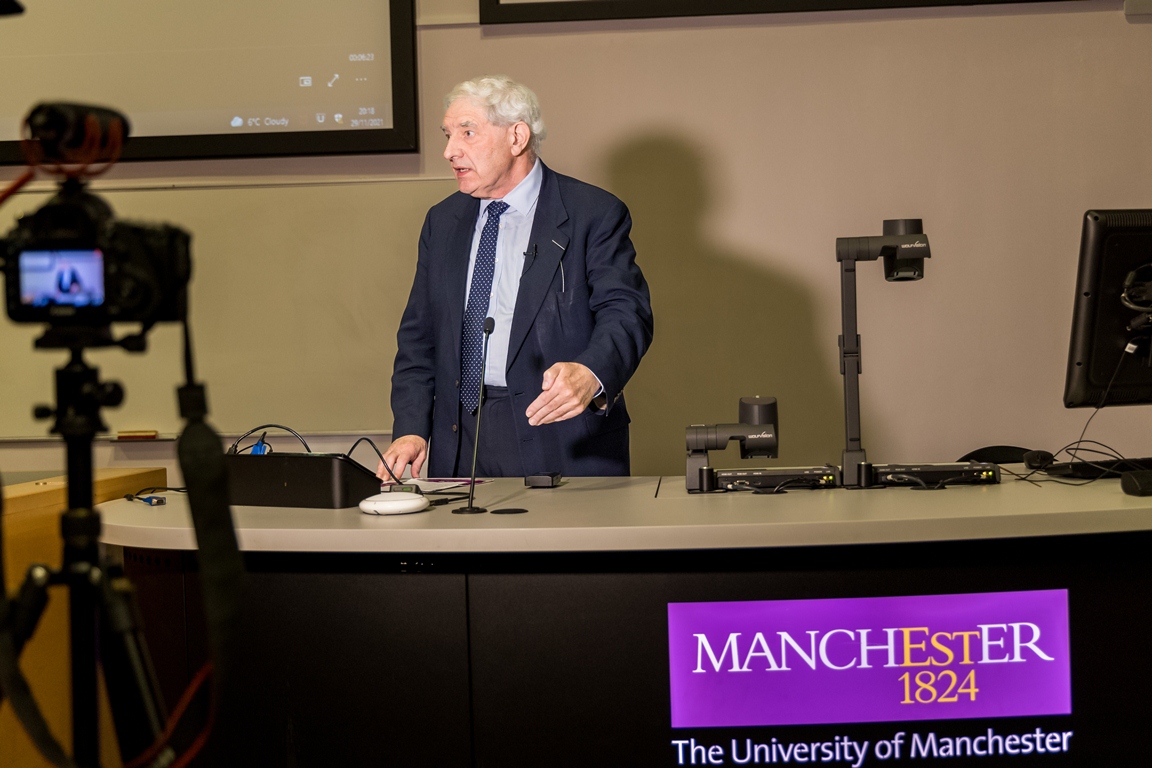 The International Media Center of Imam Hussain Holy Shrine held a joint conference with the10thDay Organization and Ahlulbayt Islamic Societies (ABSoc) at the University of Manchester in Britain, with the participation of university students and members of the Muslim community.
The conference kicked off with an opening speech by Maher Soltan, IMC advisor in London, delivered on behalf of Imam Hussain Holy Shrine, followed by a video on the history and heritage and Karbala, then a presentation of the Holy Shrine's humanitarian projects that aim to serve all Iraqis in all provinces.
Three researchers representing different sects spoke at the conference, namely Sheikh Muhammad Umar, who spoke about the necessity of solidarity among Muslims to spread a unified message to the world that expresses the tolerant teachings of the Islamic religion, followed by the well-known English researcher and writer, Dr. Chris Hewer, who spoke about the comprehensiveness of Imam Hussain's renaissance and his message to all of humanity.
Dr. Sheikh Muhammad Ali al-Shomali delivered a lecture in which he spoke about the humanitarian aspects of the blessed renaissance.
The conference concluded with a Q&A session, where the audience actively participated in the discussion with the three researchers.
Sabah al-Taliqani