Female Quran memorizers attend Quranic session at Imam Hussain Holy Shrine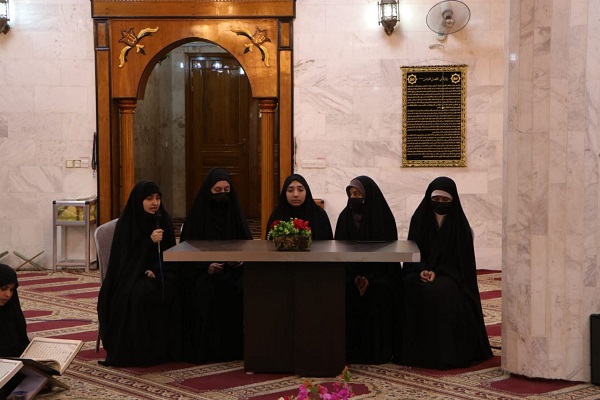 A Quranic session was organized at the Holy Shrine of Imam Hussain, with the participation of female Quran memorizers from Basra province.
According to the Holy Shrine's Holy Quran Center, a number of women and girls who have learned the Holy Book by heart attended the event, which was held by the center's Women Quranic Activities Division on Thursday.
Amal al-Matouri, the head of the division, said 50 girls from Basra took part in the program, which included recitation of the Quran and a lecture about the Holy Book's messages and mission.
She added that there was also a competition on interpretation of the Quran.
Quranic activities have significantly developed in Iraq since the 2003 overthrow of former dictator Saddam Hussein.
There has been a growing trend of Quranic programs such as competitions, recitation sessions and educational programs held in the country in recent years.