New grille of martyrs of al-Taff installed in Imam Hussain Holy Shrine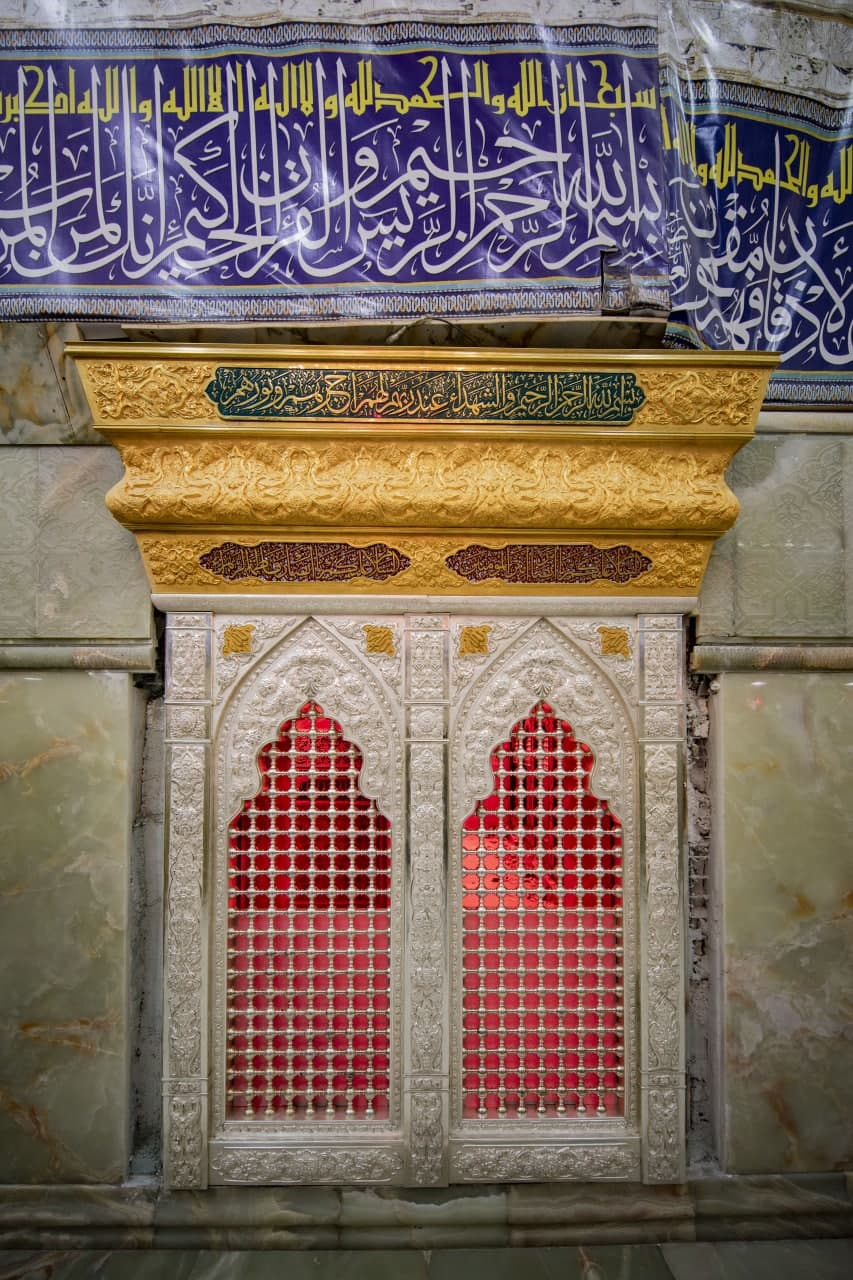 The Maintenance Department of Imam Hussain Holy Shrine announced the installation of the new grille of the al-Taff martyrs, peace be upon them, in the Holy Shrine.
The head of the department, Yousef Asaad, said that "the technical and engineering staff have completed the installation of the holy grille of the martyrs of al-Taff, peace be upon them."
He added that "the height of the grille is 2.90 m, and its width is 1.80 m. The word 'Allah' and the phrases 'Peace be upon you, O supporters of the Commander of the Faithful, and 'Peace be upon you, O supporters of Fatima Al-Zahra', are engraved on it."
Asaad explained that the total weight of the structure is 800 kilograms, in which the finest types of metals were used, such as silver, gold, copper and stainless steel.
The new grille was manufactured in two years and was donated by an Ahlulbayt follower from outside Iraq.