Al-Abbas Holy Shrine participates in UNESCO conference in Doha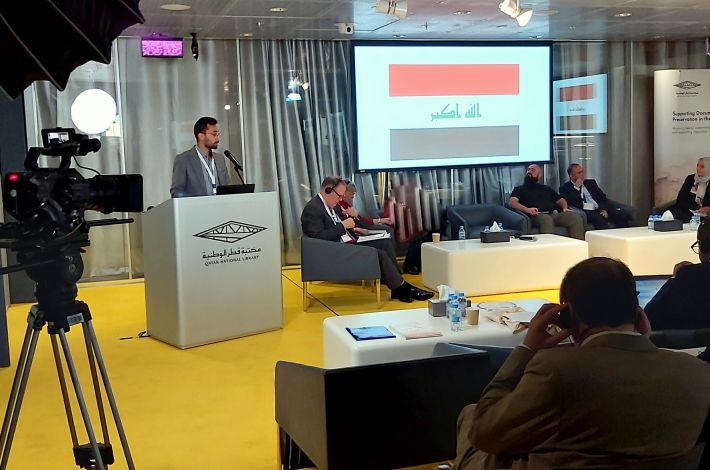 The Library and House of Manuscripts of al-Abbas Holy Shrine accepted UNESCO's invitation to its regional conference in Doha entitled "Supporting Documentary Heritage Preservation in the Arab Region" to participate and present its experience in preserving documentary heritage in Iraq.
The two-day event, organized by UNESCO and Qatar National Library, featured international experts to present best practices on preservation and conservation and highlight initiatives and strategies implemented at the national or regional level to preserve and promote documentary heritage throughout the region.
Ammar al-Jawad from the House of Manuscripts said, "Al-Abbas Holy Shrine gave presentations of a number of projects and precautionary measures taken by the Library of the Holy Shrine to reduce the risk of disasters, whether natural or human," referring to the Iraqi scientific production conservation project that is managed by them and its role in preserving scientific Iraqi products.
"On the other hand, we are providing many services that preserve documentary heritage in Iraq, such as the restoration and digitization of manuscripts and rare documents as well as the establishment of free workshops and training sessions on heritage preservation to Iraqi government institutions and non-governmental organizations," added al-Jawad.
The conference was held at the Qatar National Library Auditorium and sought to strengthen professional networks working to ensure protection, preservation and promotion of documentary heritage in the Middle East and North Africa.