The Shrine constructs a vast project for housing orphans in Karbala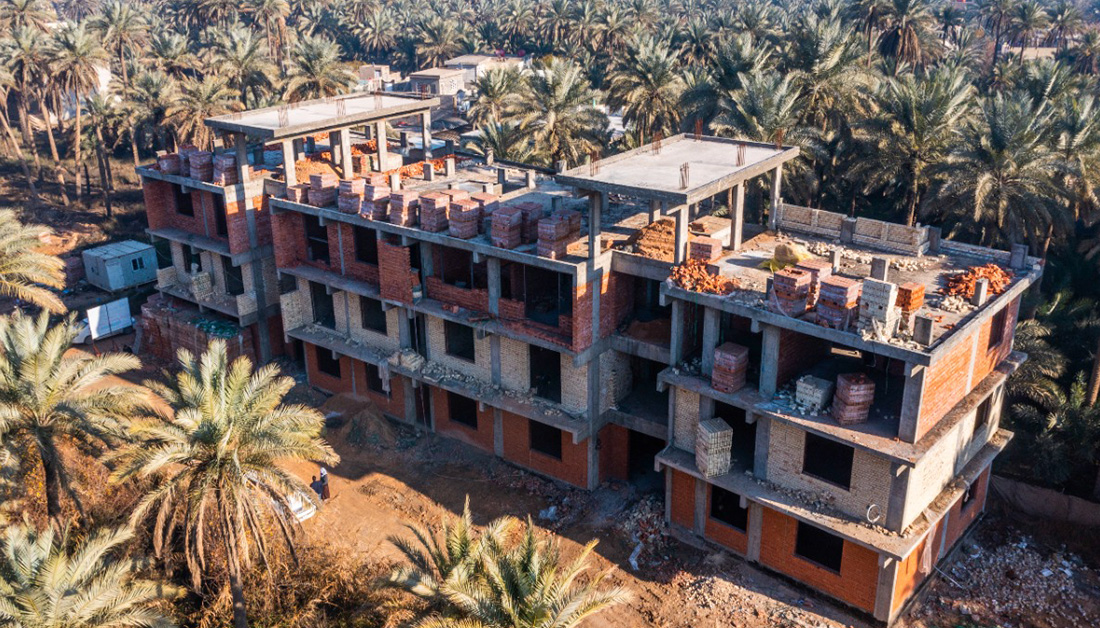 The Holy Shrine's Department of Engineering and Technical Projects announced the latest completion rate and results of the Al-Zahraa Complex, which is dedicated to housing orphan families (PBUH) north of Karbala City.
The project's supervisor, Eng. Al-Hussein Bassem Jaafar, said in an interview, "Under the direct guidance of the representative of the Supreme Religious Authority, Sheikh Abdul Mahdi al-Karbalai, the department's cadres continue their work in the Al-Zahraa Complex project for housing the orphan families, which is located in Al-Zahraa district, on the road between (Holy Karbala-Baghdad)."
Jaafar added, "The total area of the project is 3000 m2, with (3) living complexes, each consisting of (3) floors, where the completion rate for the first complex has reached 80% while the total completion rate of the project has reached 30%.."
He indicated, "The project contains (35) apartments, a Quranic house, gardens, and parks, in addition to providing civil defense systems and emergency exits."
Eng Jaafar concluded, "The shrine seeks, through this humanitarian project, to provide decent housing for the largest possible number of orphan families in Karbala with the best services."
It is stated that the holy shrine sponsors many humanitarian and service projects in all Iraqi governorates.