The Washington Post documents Eid al-Adha ceremonies in Karbala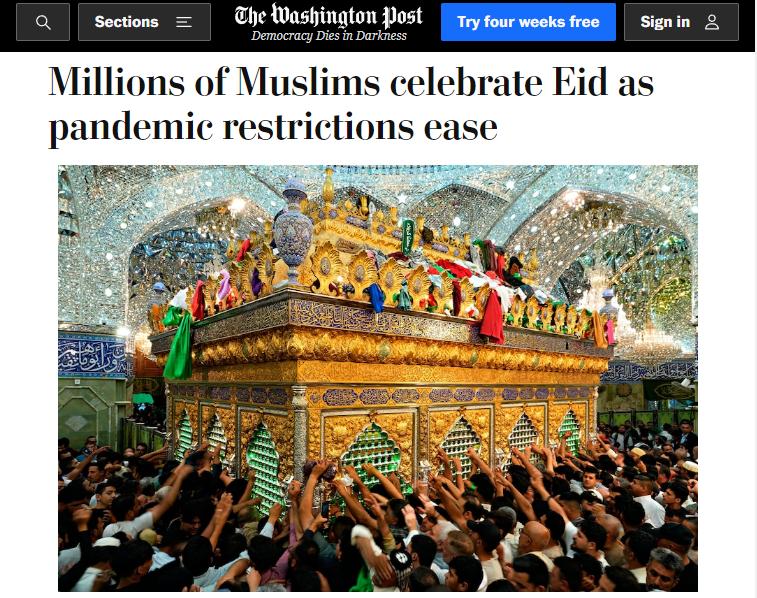 The Washington Post has published a photo of one of the Eid al-Adha ceremonies in the holy city of Karbala.
The newspaper published, on its official website, a photo of pilgrims gathered at the al-Abbas Holy Shrine as they performed the ceremonies of the first days of Eid al-Adha, in light of the recent increase in the number of infections of the "Coronavirus" pandemic.
The newspaper, based in the United States of America, indicated that this photo was taken by the Iraqi photographer working for the international news agency (Associated Press), Hadi Mizban.