At Bengaluru, Iftaar for different religious leaders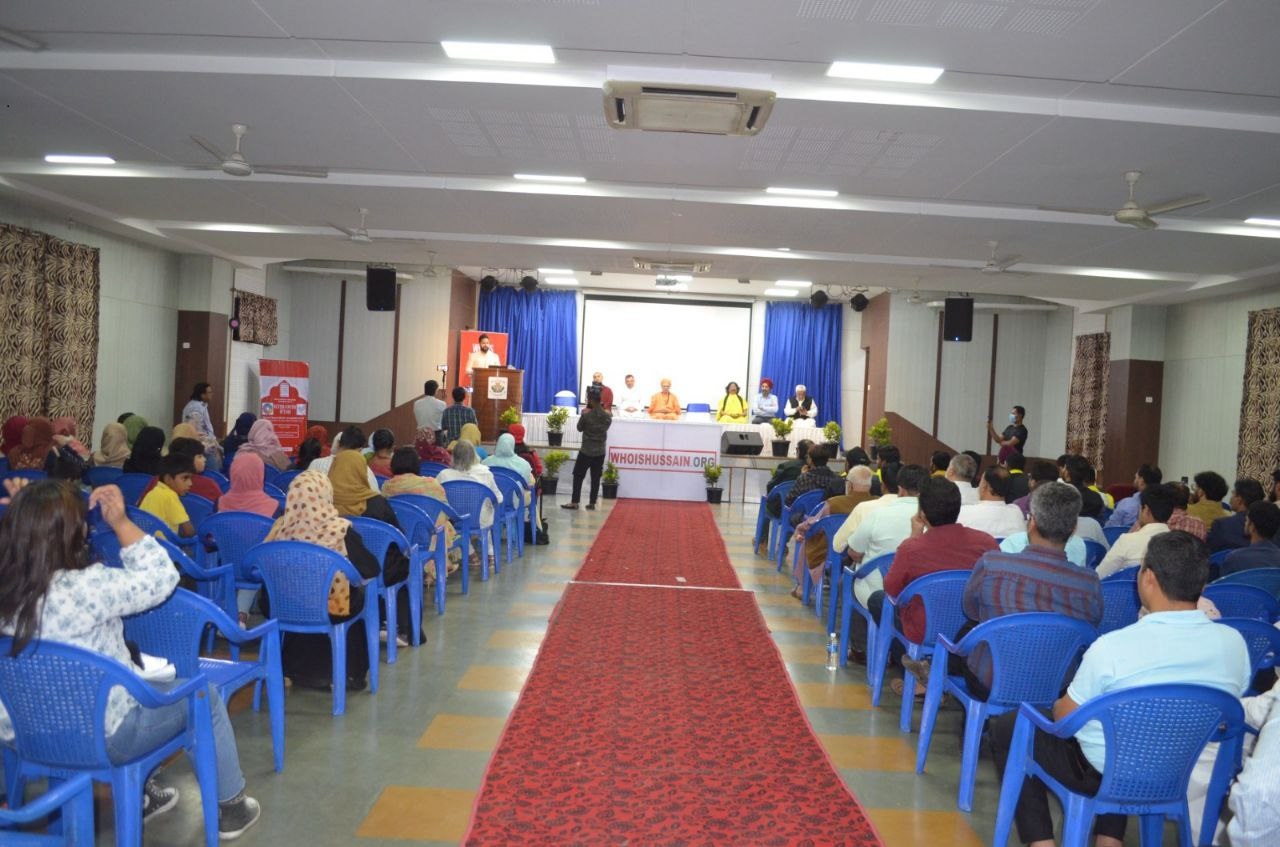 In order to create communication bridges among all sects and religions, Who Is Hussain organization in Bengaluru, India held Iftaar for Indian religious leaders.
Mr Aga Sultan, The responsible of the event mentioned that the important of the unity among all religions is to plant the peace and playing vital role in our community.
Dr.Zakaria Abbas, Convener of the event , and also conducted the entire proceedings said that the goal behind holding the interfaith is to show that we have to live together safely by understanding each other.
Dr. Zakaria adding" The audiences were happy to see religious leaders come together under the umbrella of Ramdhan."
The main religious leaders are
- Belimutt Swamiji, Eminent Hindu Scholar
- Rev Father Victor Lobo, Vice Chancellor , St.Josephs university
-Mr Baljeet Singh,Former nember Karnataka Minorities commission
-Sri Tenzing Celon, Budhist Scholar
-Hazrat Arif Hussain Warisi,Sufi Scholar
- Moulana Mohammed Ibrahim,Eminent Shia Scholar.
-Dr.Ishtiaque Ahmed,Eminent Nephrologist
-Mr N A Haris MLA, Shanthinagar
As well many Intellectuals, Social activists & volunteers of Who is Hussain organization .
Mr Razi Abbas, head of the volunteers team said that all speakers emphasize on living peace and respect each other hold maintain and should maintain cordial relationship and strive towards universal brotherhood and overall educational and economic development of all communities.