German journalist at the Holy Shrine of Imam Hussain (peace be upon him): I felt secure in this beautiful place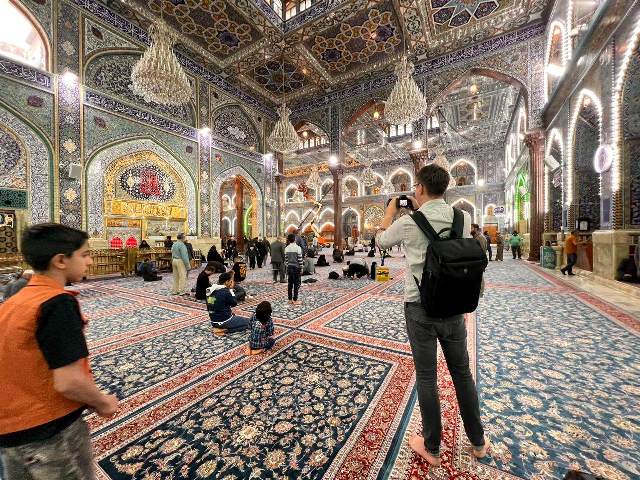 The Imam Hussain Holy Shrine received the German journalist, Roven Rimmer, in coordination with the International Media Center of the Holy Shrine.
"After seeing and hearing about this beautiful place on the internet, I was determined to visit Iraq, which possesses the largest civilization in human history, especially Karbala, which attracts visitors from all countries of the world and is considered by Muslims as a place for inspiration. This is my first visit to Karbala and I felt safe and secure in this beautiful place," Rimmer told the IMC.
Rimmer added, "I documented the lives of the people of Karbala and their customs through a series of photographs that I will publish across multiple social media accounts in order to introduce others about this place and the rituals through which Shia Muslims seek to draw closer to God."
The German journalist noted that what really amazed him was the generosity of the Iraqis and their hospitality.
Abbas Najim