The Dean of the Pontifical Council met the delegation of Imam Hussain Holy Shrine and expressed interest to open horizons for joint cooperation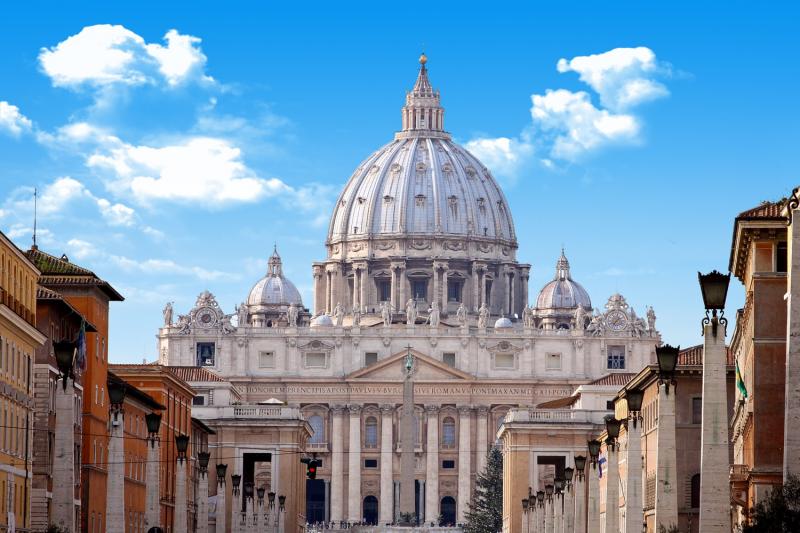 Media outlets in the Vatican published the meeting of the Dean of the Pontifical Council for Culture, Gianfranco Ravazi (Minister of Culture) in the Vatican State with the delegation of the Imam Hussain Holy Shrine, as part of the delegation's visit accompanied by the first secretary at the Iraqi embassy, Miqdad Al-Nuri.
The meeting witnessed a presentation of the most important cultural and scientific activities carried out by the Holy Shrine to serve and educate the community, and a proposal to establish a cultural forum between the Vatican and the Holy Shrine was discussed, as well as a proposal to build a monument representing Authority, Sayyed Ali al-Sistani, which the Iraqi government declared a national day for tolerance and coexistence.
For his part, Cardinal Ravasi, Dean of the Pontifical Council for Culture, welcomed the visiting delegation, expressing the Council's interest to open horizons of cooperation in a way that would strengthen relations between the two friendly countries.
At the end of the meeting, the visiting delegation presented souvenirs representing the renaissance of Imam Hussein, peace be upon him, and some publications in various languages focusing on important projects and clarifying the history of Karbala.