Nineveh: One of the most famous Assyrian cities dating back thousands of years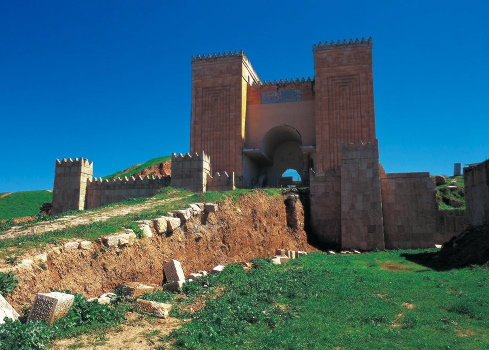 Nineveh is located 410 km north of Baghdad. It is a city rich in historical archaeological sites and is the capital of the Assyrians. The region witnessed excavations in the period 1845-1851, during which the palace of King Sennacherib, who lived around 700 BC, was discovered with stone carved drawings.
The search continued during 1929-1932 and resulted in the discovery of the site of Ashurnasirpal II Palace.
One of the most important discoveries dating back to the third millennium BC is a life-size bronze head cast in a mold of a king with a beard, believed to represent the famous king Sargon of Akkad (2334-2279 BC).
Recent discoveries of the city
The Directorate of Antiquities and Heritage of Nineveh Province, northern Iraq, has announced new archaeological discoveries within the archaeological gate of the Nineveh Wall, which is currently being excavated by a mission from an Italian university in coordination with specialized teams from the directorate.
According to the director general of the department, Khair al-Din Ahmed, "the excavation teams discovered a palace located behind the archaeological Adad Gate, and excavations are still going on in it."
"A water canal was also discovered that penetrates the walls of the ancient city of Nineveh, which was used to transport water from the Khoser River to Nineveh, and is fortified with iron doors and steel nets to prevent enemies from infiltrating it and entering the city."
Ahmed stressed that "the discoveries also included large parts of the archaeological Adad Gate, as well as the main guard towers, and the teams succeeded in rehabilitating the entrance to the gate by making a passage from the bottom of the arch to the gate and revealing its original floors, which will be an archaeological tourist landmark in the coming days for tourists."
He pointed out that "a number of cuneiform tablets were also found that document the history of the city of Mosul from the achievements of kings, and many buildings inside the ancient city of Nineveh, most of which will be rehabilitated and maintained, in addition to the palace and the gate, to be an important tourist landmark in the coming days."
Abbas Najim