International conference in India for interfaith dialogue inspired by Karbala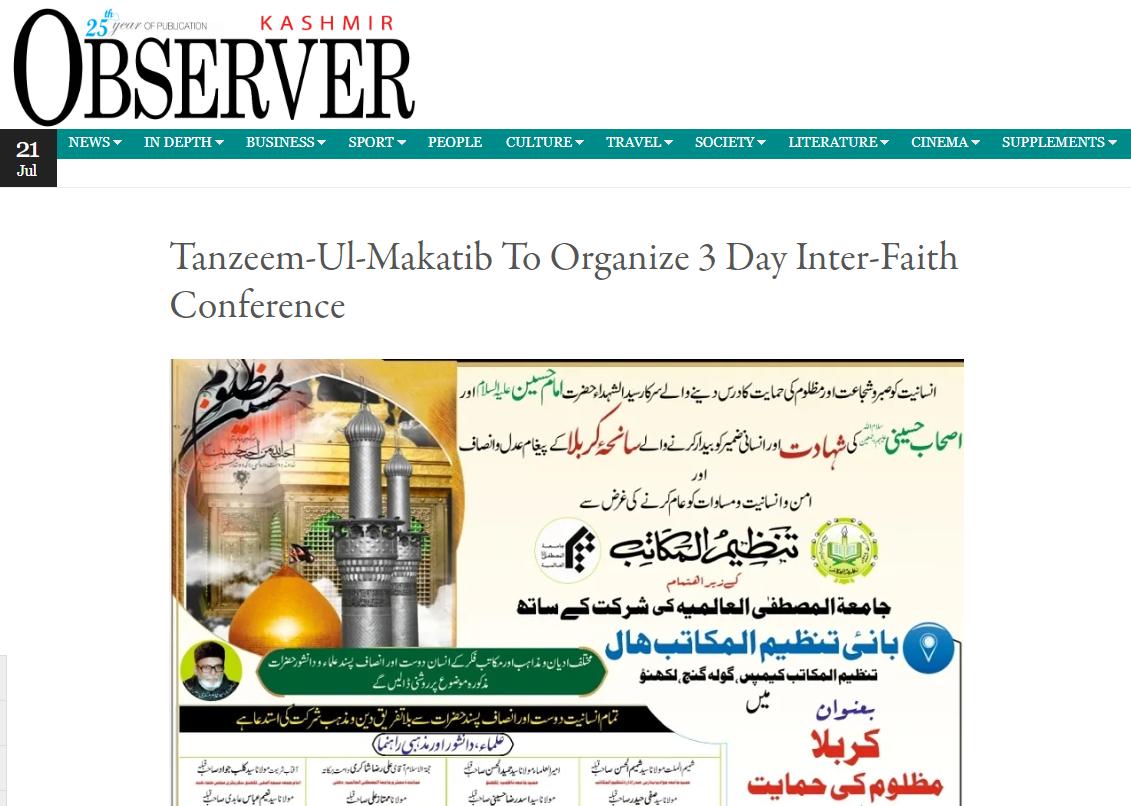 The semi-official Indian "Kashmir Observer" newspaper reported that a major scientific conference was held in India for three days, focusing on interfaith dialogue of religions in the world under the slogan "Karbala: In Defense of the Oppressed and a Movement Towards Peace."
The newspaper stated in a special report that "the planning for this major event came in cooperation between the Islamic (Tanzeem-Ul-Makatib) Foundation specialized in disseminating religious and scientific awareness among the pure followers of the Ahlulbayt (peace be upon them) in India, and Al-Mustafa International University - New Delhi branch."
The event was held from July 22 to 24 at the headquarters of Tanzeem-Ul-Makatib in Lucknow.
The organizers of the event stated that the conference was participated by representatives of religions, and aired live on social media platforms.