Inauguration of the largest medical educational foundation for women in Karbala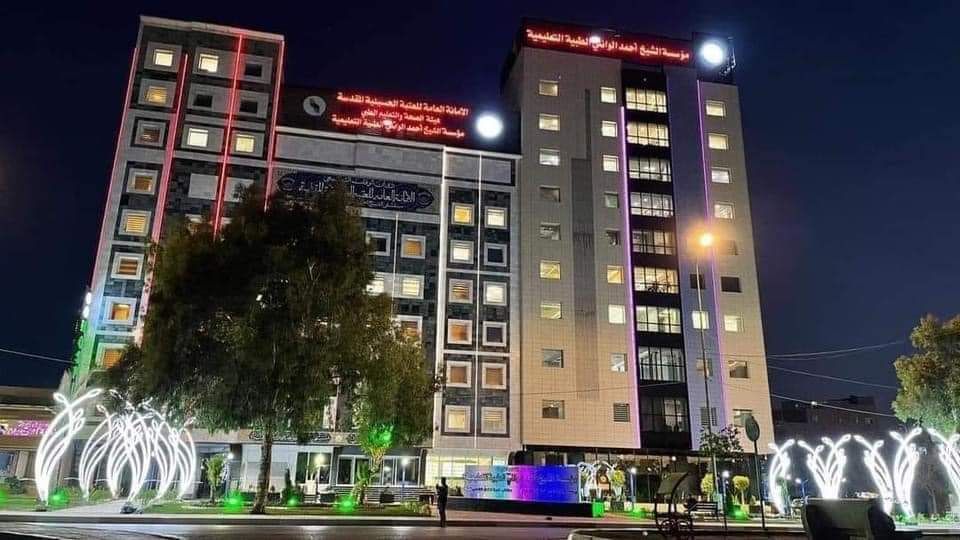 The holy city of Karbala witnessed the inauguration of the Sheikh al-Waeli Medical Educational Foundation of Imam Hussain Holy Shrine, in the presence of its Chief Cleric, Sheikh Abdul-Mahdi al-Karbalaey, the Iraqi Minister of Health, and prominent social and medical figures.
Sheikh al-Karbalaey said during the opening ceremony, "In conjunction with the blessed Eid al-Ghadir, we announce the opening of Sheikh al-Waeli Medical Educational Foundation, which includes the Lady Khadija Hospital with a capacity of 202 beds, and Al-Mujtaba Hospital for Hematology and Bone Marrow Transplant with a capacity of 79 beds."
He added, "The Lady Khadija Hospital, peace be upon her, is not only specialized in maternity and children, but includes all medical specialties for women and all its medical, nursing, administrative and service staffs are females."
The Sheikh pointed out that there are very few hospitals for women, and according to the available information, there are such hospitals in only four or five countries in the world.
According to the head of the Health and Medical Education Authority at Imam Hussain Holy Shrine, Dr. Sattar al-Saadi, the medical institution contains two hospitals, the first is the Lady Khadija al-Kubra Specialized Hospital for Women, and it consists of eleven floors with a building area estimated at more than 20,000 square meters. The hospital is dedicated to women, with a fully female medical staff, equipped with the latest medical devices, and designed according to a modern architectural style in an innovative modern style.
The second hospital is the Imam Hassan al-Mujtaba Hospital for Hematology and Bone Marrow Transplant, which consists of eleven floors, with a building area of ​​more than 8,000 square meters. It is dedicated to treating special cases of blood diseases and bone marrow transplantation, and is the first of its kind in the country.