The First International Conference for Health and Medical Specialties in Karbala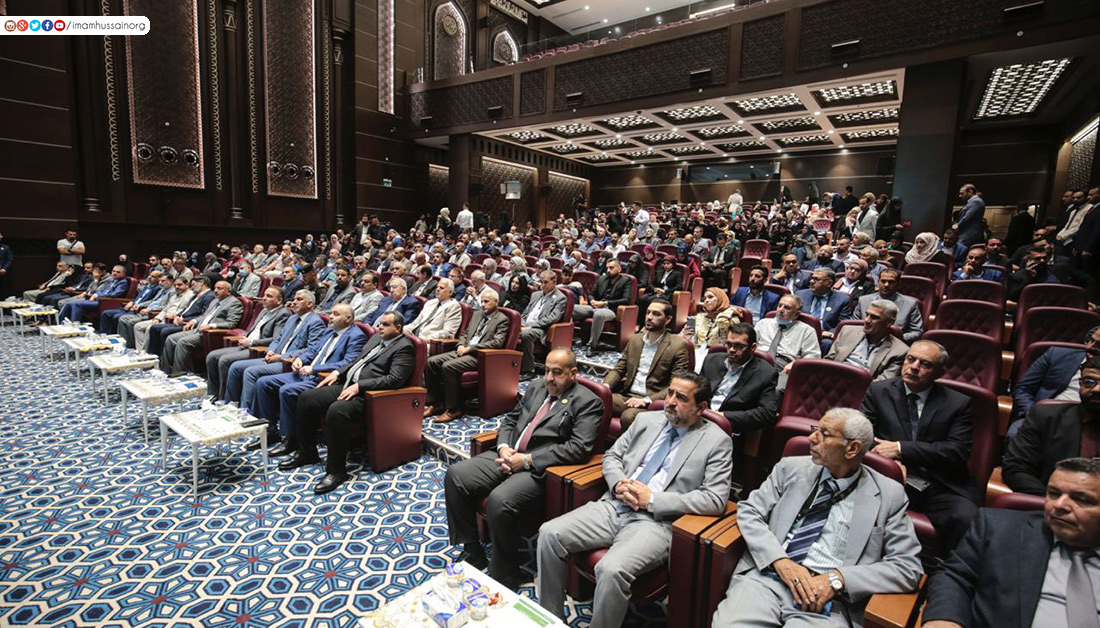 Al-Zahra University, affiliated with the Imam Hussain Holy Shrine, held its first international scientific conference for health and medical specialties, with the participation of 60 specialized researches, in the presence of the Secretary-General of the Holy Shrine, Mr. Hassan Rashid al-Abayji, representatives of the Ministry of Higher Education and Scientific Research, and academic elites from inside and outside Iraq.
The President of the University, Dr. Zainab al-Sultani, said in an interview with the official website of Imam Hussain Holy Shrine, that "The First International Scientific Conference for Health and Medical Specialties, which carried the slogan 'Modern Scientific Technologies, Our Approach to Advancement and Progress', stems from examining the health reality of the country," indicating that it is necessary to supplement the health reality with conferences that include specialized scientific research from various countries.
Al-Sultani pointed out that "conferences are pivotal for improving the reality of the country in all fields, whether health, academic, scientific or service, as they solve and support major problems that society may suffer from through solid scientific research."
In addition, the representative of the Minister of Higher Education and Scientific Research, Dr. Bassem Khalil al-Saidi, said that "such conferences are among the best means of scientific publishing because of the services they provide that distinguish them from other methods."
A researcher from Wayne State University in the United States said, "I attended this scientific conference, which touched on a very important topic for Iraq, and I am very proud to see such a conference organized by an emerging university such as Al-Zahra University for Women."
The international event witnessed the participation of several countries, including the USA, Britain, Iran, Lebanon and others, as well as the participation of Iraqi researchers from various provinces of Iraq.