Chargé d'Affairs of the Azerbaijani Embassy in Iraq visits Karbala and confirms the return of tourism between Iraq and Azerbaijan soon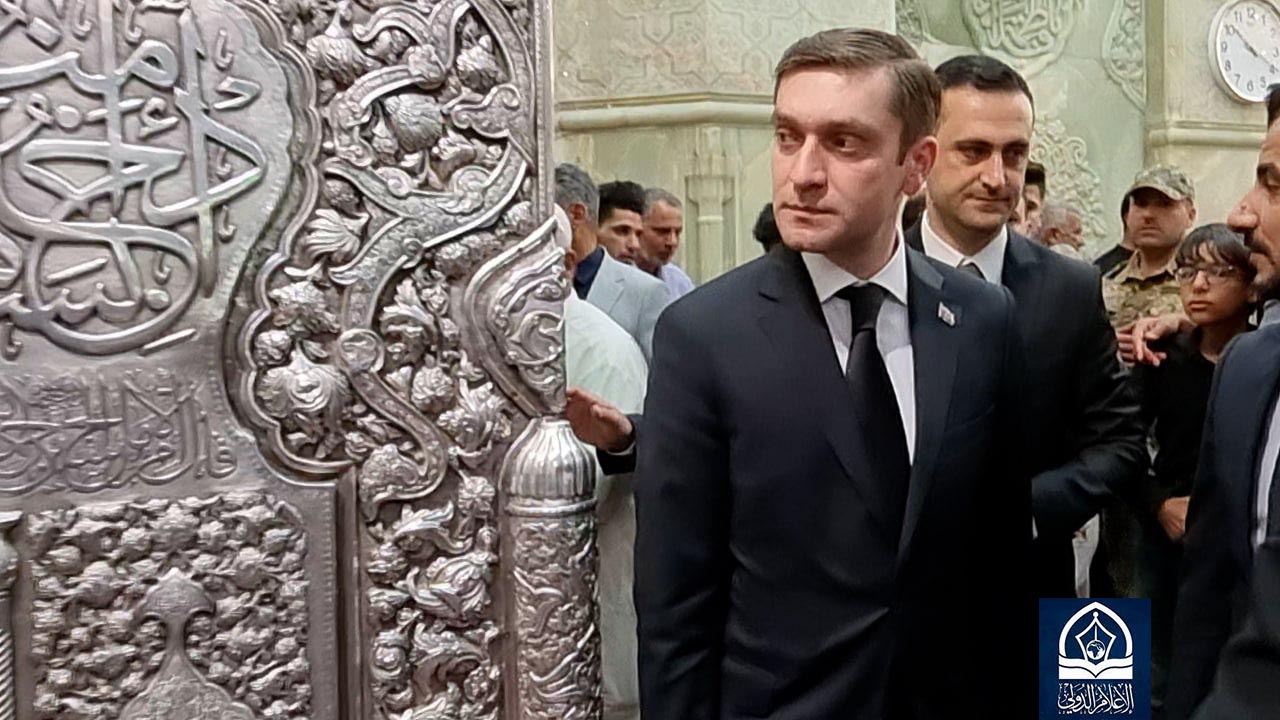 The Chargé d'Affairs of the Embassy of the Republic of Azerbaijan in Iraq, Nasir Mamdov, visited the holy city of Karbala, as he extended his congratulations to the Iraqi people for the holy month of Ramadan.
Mamdov said, "We were honored to visit the holy shrines in the city of Karbala in this holy month, and I offer my congratulations to the Iraqi people on the advent of the blessed month of Ramadan, and I pray to God to accept their fasting and deeds."
"Tourism between Iraq and Azerbaijan will soon be activated," noting that his country is waiting for the Iraqi government to prepare things through the Iraqi parliament and the competent authorities at the earliest opportunity to activate 16 memoranda of understanding between the two countries in various fields.
The Chargé d'Affairs explained, "Tourism between the two countries will be active after the Corona pandemic recedes, and Iraqi tourists will be granted entry visas to the Republic of Azerbaijan. We are in the process of establishing diplomatic relations between Iraq and our Republic, and we have 16 memoranda of understanding under study."
Emad Bao