The Czech Ambassador to Iraq visits the Holy Shrine of Imam Hussain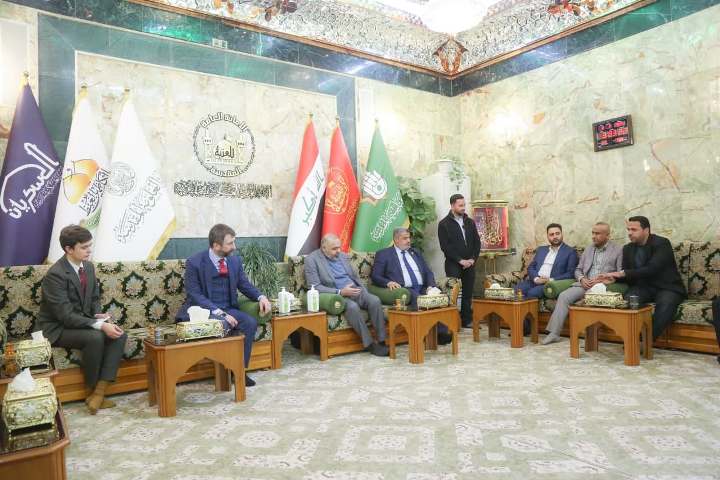 The Ambassador of the Czech Republic to Iraq, Peter Stepanek, visited the Imam Hussain Holy Shrine and was briefed on the most important construction and service projects offered by the holy shrine to pilgrims.
Peter Stepanek said in a statement to the International Media Center, "When I was a student, I had a wish to visit the holy city of Karbala, and this wish was fulfilled recently."
The Czech ambassador discussed with the officials of the holy shrine, a number of issues, foremost of which are the urban and service projects provided for the service of pilgrims, as well as the intellectual and cultural activities and events.
"I became very happy upon hearing that the Czech Republic contributed to the beautification of the holy shrine of Imam Hussein, peace be upon him, by purchasing some of the chandeliers hung in the holy courtyard."
The Ambassador of the Czech Republic expressed his thanks and gratitude to the Holy Shrine for the kind reception and hospitality, praising the construction and service projects it provides to citizens of all nationalities and ethnicities.