Construction works continue to expand the vicinity of Imam Hussain Holy Shrine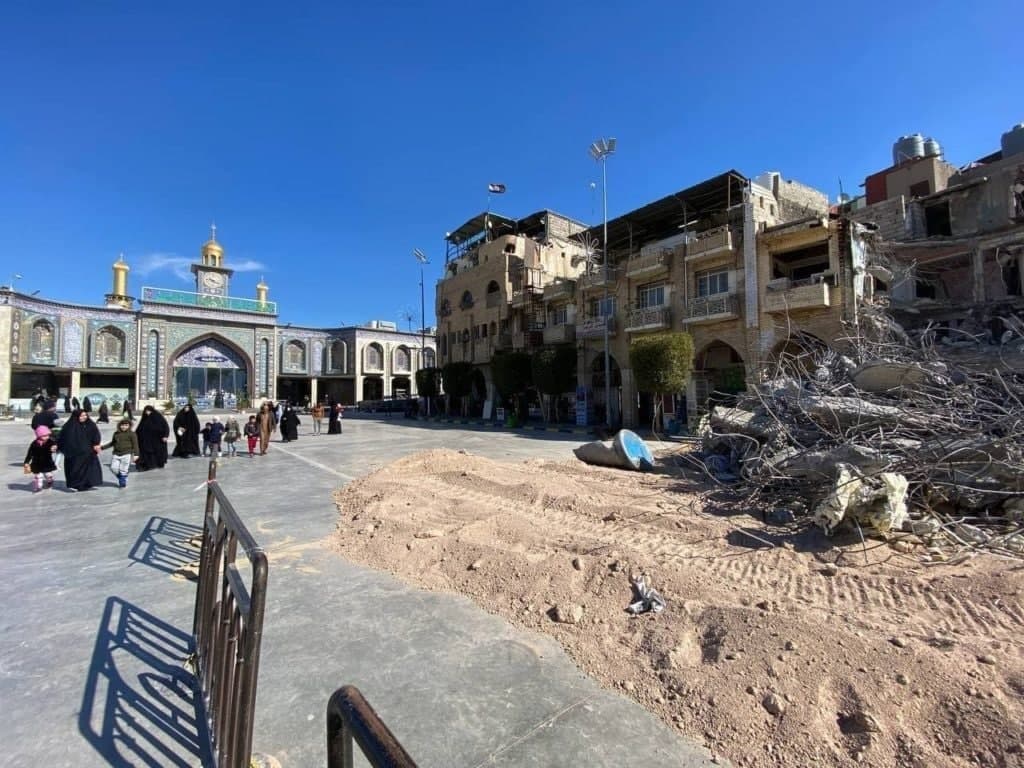 The engineering and technical staffs at Imam Hussain Holy Shrine are continuing the work of expanding the Qibla Door of the holy shrine, within the project of the Imam Hassan Courtyard.
The Imam Hassan Courtyard Project represents the second expansion project after the al-Aqeelah Zainab Courtyard, with the aim of adding extra spaces for pilgrims for worship, service and cultural events.
The new courtyard is located on the southeast side of Imam Hussain Holy Shrine, and extends towards al-Qibla Door, Al-Jumhuriya Street, Bein al-Haramein and Imam Ali Street.
The project covers an area of ​​100,000 square meters, with two floors underground, and includes many service facilities.