Quranic session for girls at Kadhimiya Holy Shrine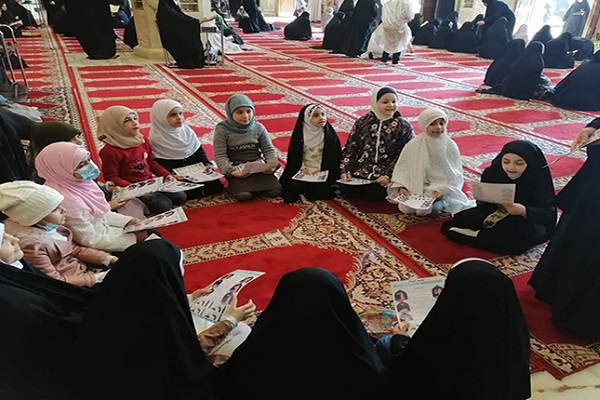 The Quranic Center of the Kadhimiya Holy Shrine in Baghdad is holding an educational Quranic program for girls.
The course is part of programs organized by the center which seek to strengthen the religious culture in Iraq.
The current course comprises different religious, cultural, and recreational parts, including teaching how to perform prayers and ablution.
The program also includes lectures that stress the importance of religious duties while also encouraging the girls to adhere to the hijab.
The organizers said that the course aims to support and enhance the Quranic knowledge of girls and consolidate Islamic and humanitarian concepts in their minds because they are the basic building blocks for the family and society in the future.
Source: iqna