Multinational delegation: The Iraqis are among the kindest Arabs, and we invite foreigners to visit Iraq for its valuable antiquities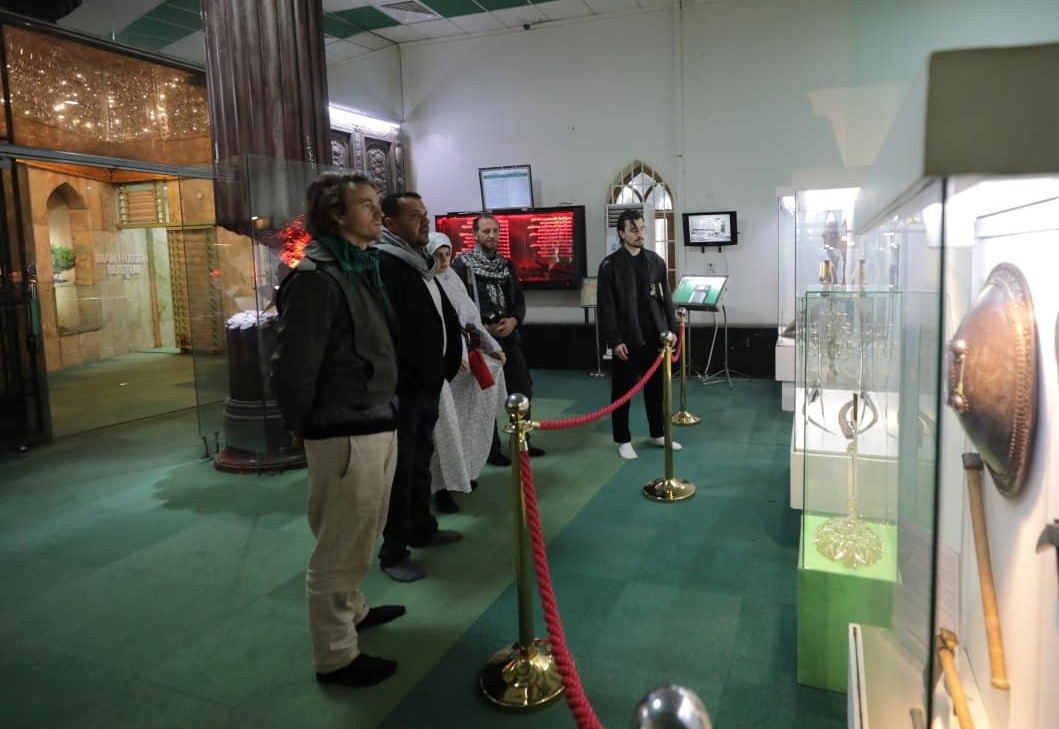 A multinational delegation, in cooperation with the International Media Center at Imam Hussain Holy Shrine, visited the archaeological sites and holy shrines in Iraq.
The Director of the International Media Center, Haidar al-Mangooshi, said "The delegation included a group of social media influencers from Poland, Norway, Ireland, Britain and Spain, and they came to Iraq to see the historical and religious landmarks and the diverse cultures of this country."
"The first stop of our program was at al-Mutanabi Street and the Abbasid Palace in the capital, Baghdad, and then we went to the ruins of Babylon to document them and see the archaeological monuments there. After that, we arrived in Karbala to visit the holy shrines and antiquities and we will conclude our trip in Najaf, where we plan to visit the Imam Ali Holy Shrine and the largest cemetery in the world (The Valley of Peace)," said Xavier Richel from Poland.
Richel pointed out that "Iraq is safe and everyone will feel welcome here. I can on all foreigners to come to visit Iraq for its valuable antiquities."
Jorn Bjorn from Norway said, "This is my fourth visit to Iraq. Everyone should explore the history of Iraq. It is necessary for all tourists and visitors to familiarize themselves with the historical monuments, heritage and antiquities owned by this country. Iraqis are among the kindest Arabs when it comes to hospitality and generosity."
Bjorn expressed his feelings about visiting the holy shrine by saying, "It makes you feel reassured, and this thing is different from all the places we visited."
Emad Bao
Photo credit: Muhammad al-Qarawi