Imam Hussain Holy Shrine expands its activities in Africa and intends to open branches of its foundations in the continent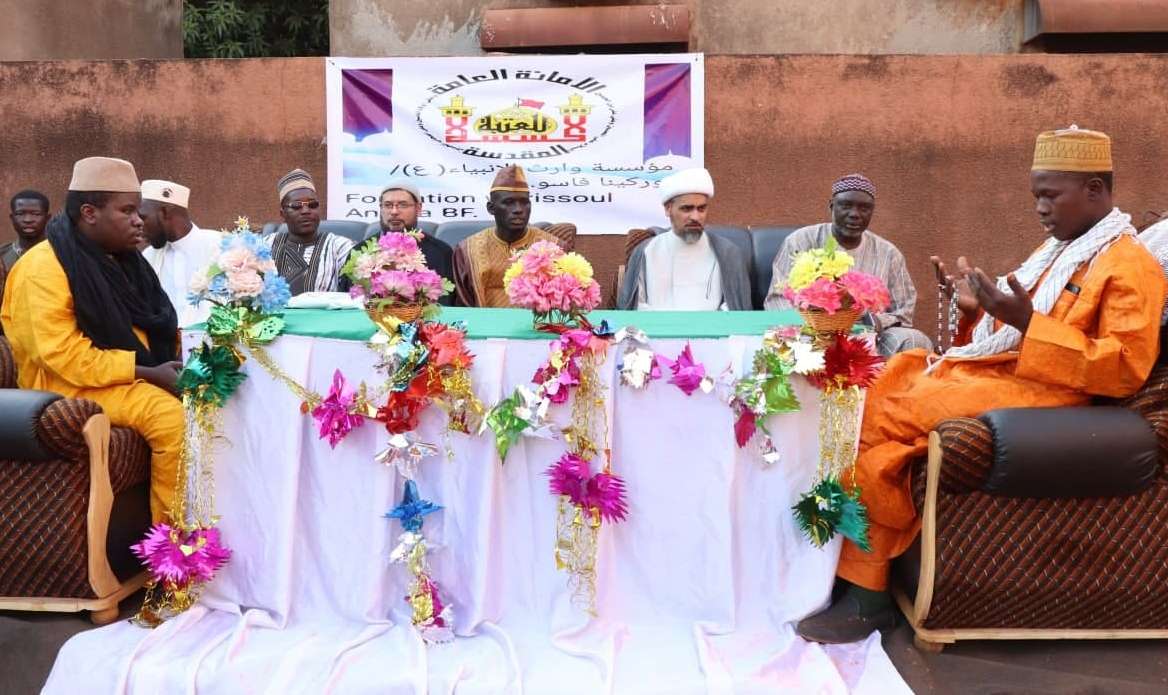 Imam Hussain Holy Shrine announced the imminent opening of branches of its foundation in the African continent in the name of Warith al-Anbiya Foundation in Ivory Coast, Cameroon, Tanzania, and Senegal, to be added to its three branches in Uganda, Mali and Burkina Faso.
The official of the African Activities Division of the Religious Affairs Department at the Holy Shrine, Sheikh Ali al-Qarawi, said, "The shrine intends to open new branches of its foundation in the near future in Ivory Coast, Cameroon, Tanzania and Senegal, in order to disseminate the teachings of the Ahlulbayt, peace be upon them, in all African countries.
Al-Qarawi added, "The Warith al-Anbiya Foundation has many religious and cultural activities in the Republic of Burkina Faso from a variety of lessons and lectures in jurisprudence, beliefs, principles and provisions of recitation of the Holy Quran."
He pointed out that the Foundation has opened a religious primary school for the primary stage in the province of Bobo-Dioulasso, the second largest province of Burkina Faso, to teach the Holy Quran, jurisprudence, beliefs, hadith, in Arabic and French and for both genders.
Al-Qarawi stressed that, "at the end of each academic stage, the Foundation grants a certificate recognized in the State of Burkina Faso, bearing in mind that the lessons are according to the curriculum of the Ahlulbayt, peace be upon them, at all levels of study."
Ibrahim al-Owaini