Al-Zahraa University for Women in Karbala, an architectural masterpiece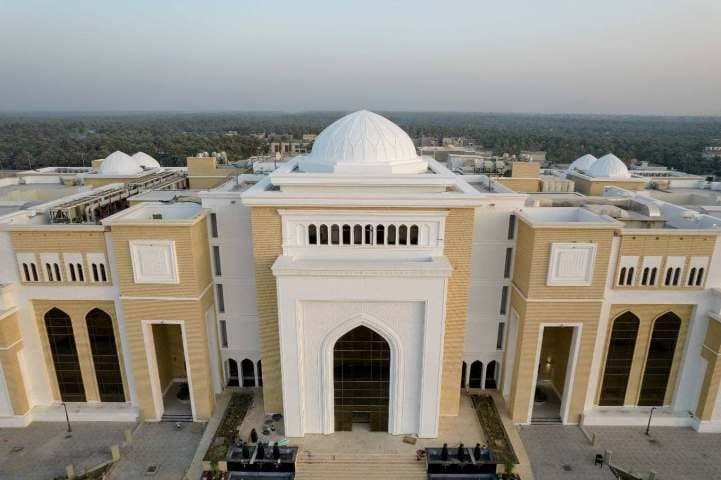 Al-Zahraa Private University for Women, built by Imam Hussain Holy Shrine, is located on the Baghdad-Karbala, 5 km from the city center of the holy city of Karbala.
It is characterized by its unique architectural and modern designs and advanced study techniques.
The university includes the following faculties: Pharmacology, Anesthesia, Radiology and Ultrasound, Physiotherapy, in addition to the Faculty of Education (Arabic, English, Mathematics).
Abbas Najim
Photography: Sarmad al-Husseini