The Second International Aesthetic Heritage Exhibition held in Bein al-Haramein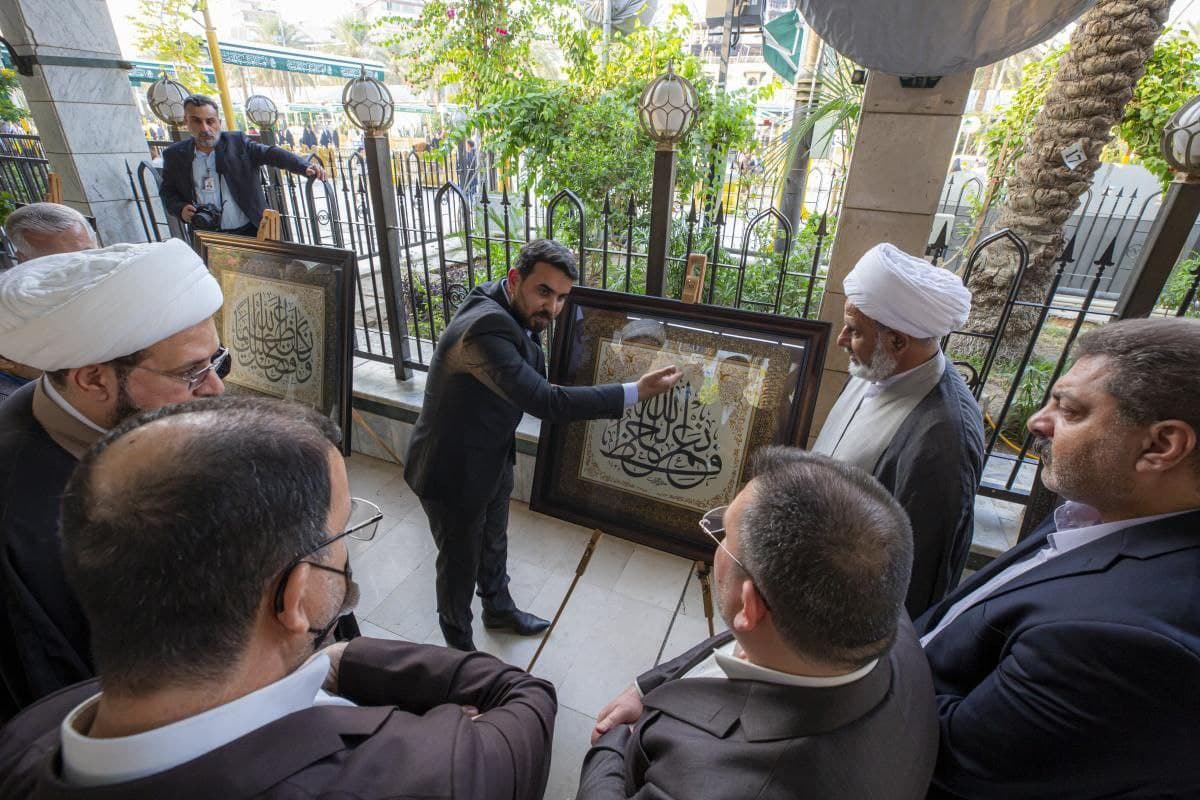 Bein al-Haramein witnessed the inauguration of the second International Aesthetic Heritage Exhibition, which was organized by the al-Abbas Holy Shrine, under the title "The Greatest Creation".
The opening ceremony was attended by the Secretary-General of the Holy Shrine, Muhammad Abdul Hussein al-Ashiqer, a number of officials, calligraphers, media professionals, and pilgrims.
A member of the organizing committee, Calligrapher Muhammad al-Falih, stated that the exhibition "included the display of seventy paintings that varied between calligraphy, decoration and painting, all of which are of a high artistic level, while others were decorated with pure gold."
More than twenty calligraphers from Iraq, Egypt, Iran and China participated in the exhibition.
"This is the second edition of the event and it bears the title, Greatest Creation, in remembrance of the Noble Prophet Muhammad, peace be upon him and his progeny."
The exhibition will continue for five days and is open for all pilgrims.