New 10-hectare expansion project for Imam Hussain Holy Shrine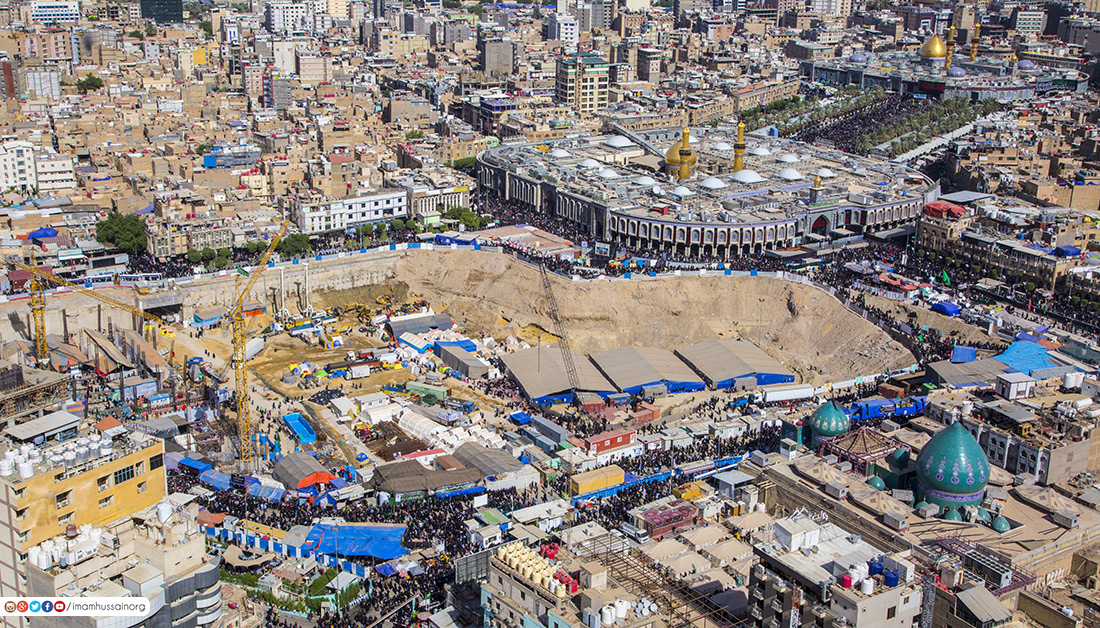 The Imam Hussain Holy Shrine revealed the date set for laying the foundation stone for the second expansion project named after Imam Hassan, peace be upon him, which is part of the integrated plan prepared in 2014 to expand the holy shrine of Imam Hussain, peace be upon him.
The head of the Engineering and Technical Projects Department, Hussein Rida, said that "the administration of the Imam Hussain Holy Shrine has set the fifth of the next month of Jumada al-Awwal as the date for laying the foundation stone for the holy shrine's second expansion shrine project named after of Imam al-Hassan, peace be upon him, coinciding with the birth anniversary of Lady Zainab, peace be upon her."
He explained that the project aims to add worship, service and cultural spaces to accommodate the largest number of pilgrims coming to Karbala.
He added that "the courtyard is located on the southeast side of the holy shrine, towards Bab Al-Qibla, Al-Jumhuriya Street, Bein al-Haramein and Imam Ali Street," noting that the building area of the project is 100,000 square meters, with two floors underground.
He indicated that "70% of the space will be allocated for worship, and the remaining space will be allocated to restrooms, in addition to administrative offices, guest house, and a center to locate the missing pilgrims."
Rida pointed out that the annual Twereej Run will pass through the Imam Hassan Courtyard.