Congregational prayers resume at Imam Hussain Holy Shrine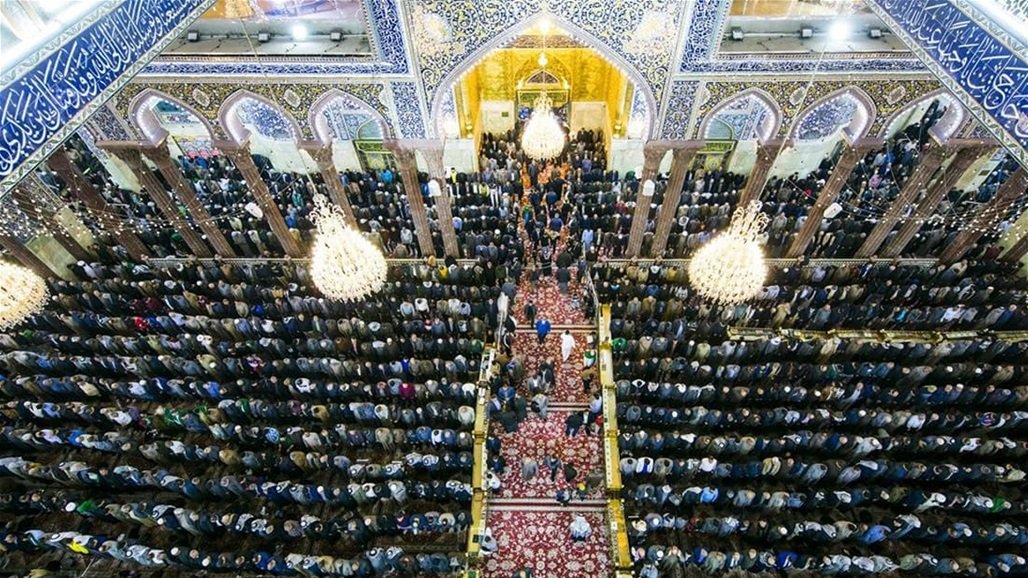 The administration of Imam Hussain Holy Shrine in Karbala, Iraq, announced that it will resume the daily congregational prayers inside the holy courtyard as of today, October 12, 2021.
The prayers will be held in compliance with the health protocols, including social distancing.
The Chief Cleric of Imam Hussain Holy Shrine and representative of Grand Ayatollah Sistani, Sheikh Abdul-Mahdi al-Karbalaey, will lead the prayers.
The administration added that it will not host Friday prayers until further notice.
The Holy Shrine suspended congregational prayers at the holy courtyard due to concerns about spread of the coronavirus.