Imam Hussain Holy Shrine participates in massive march in honor of Imam Hussain in Manchester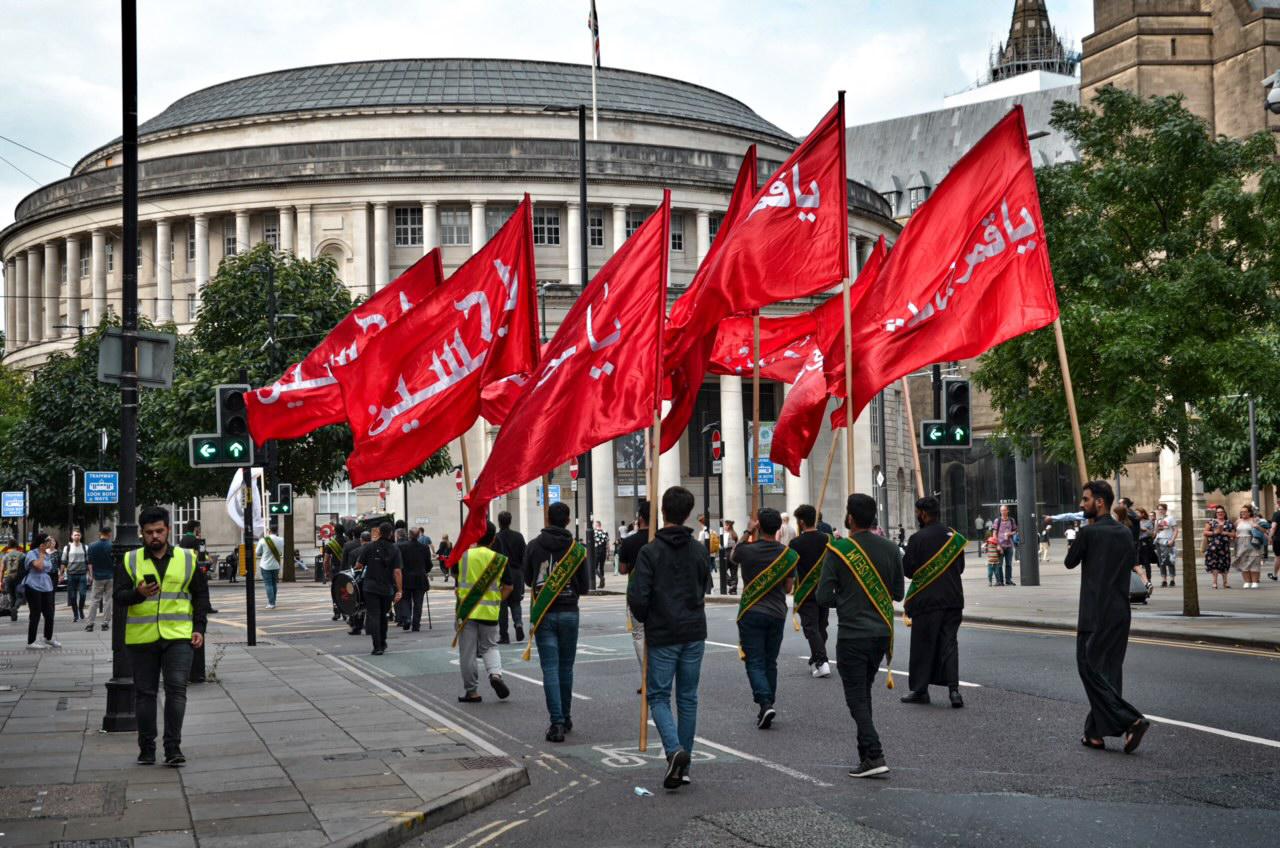 Dozens of followers of the Ahlulbayt, peace be upon them, in the British city of Manchester organized a march in commemoration of Arbaeen, with the active participation of Imam Hussain Holy Shrine represented by the International Media Center (IMC) and the Imam Hussain Museum.
Maher Sultan, IMC advisor, said, "The Imam Hussain Holy Shrine had an effective and key role in participating in the march in Manchester, as we provided it with a replica of the holy grille, in coordination with the Imam Hussain Museum. The grille was moved from London to Manchester and roamed the streets of the city for more than two hours."
Sultan added, "The10thDay Organization in Manchester hosted and managed the march, under the supervision of Tathir Ahmed, who thanked the Holy Shrine, especially the International Media Center and Museum, for their role in making the march a success, as expressed his willingness to work and cooperate with the Holy Shrine."
Volunteers distributed the Islamic veil to English women and brochures along the march, while introducing the blessed biography of Imam Hussain, peace be upon him, to passers-by.