Hundreds of thousands of Pakistanis gather to commemorate the immortal Arbaeen Pilgrimage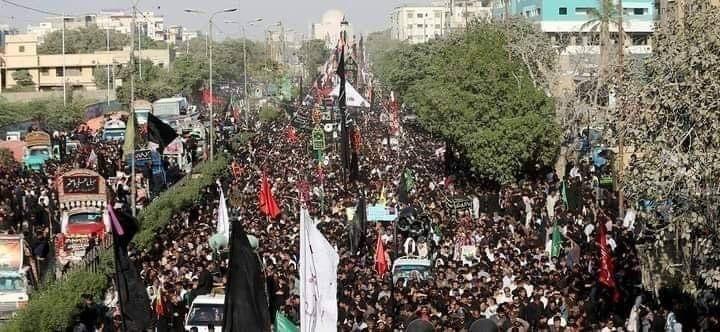 Hundreds of thousands of Pakistani citizens commemorated the Arbaeen days of Imam Hussein, peace be upon him.
Citizens organized mourning marches and service tents that provided food, drink and various services to mourners spread in unprecedented numbers, due to the inability to go to Iraq due to Covid-19 restrictions.
Lovers of the Ahlulbayt, peace be upon them, revived the ritual of walking on foot, affirming steadfastness on the approach taken by Imam Hussein, peace be upon him, with his pure blood.
The believers organized an atmosphere that closely resembles the atmosphere in Karbala and Najaf during the pilgrimage, and they commemorated the occasion despite the second wave of the Corona virus and the sectarian and security challenge in Pakistan.